Pop-up helps make a new public space in Brooklyn
Since 2022, Street Lab has been activating the Beverley Road Open Street in Kensington, Brooklyn, to help the community explore the potential of pedestrian public space in a traffic-congested commercial area. Today, the road became a permanent pedestrian plaza, with a ribbon cutting ceremony to celebrate.
Below are images of Street Lab's work on Beverley Road before it became a plaza, including the debut of One Big Table and also our IMAGINE NYC program, which asked passers-by to express what they wanted to see on this street. With support from NYC DOT, Street Lab is working in a similar way with local groups across New York City to create and strengthen Open Streets, plazas, and other public spaces in historically underserved areas of the city. Learn more about that initiative here.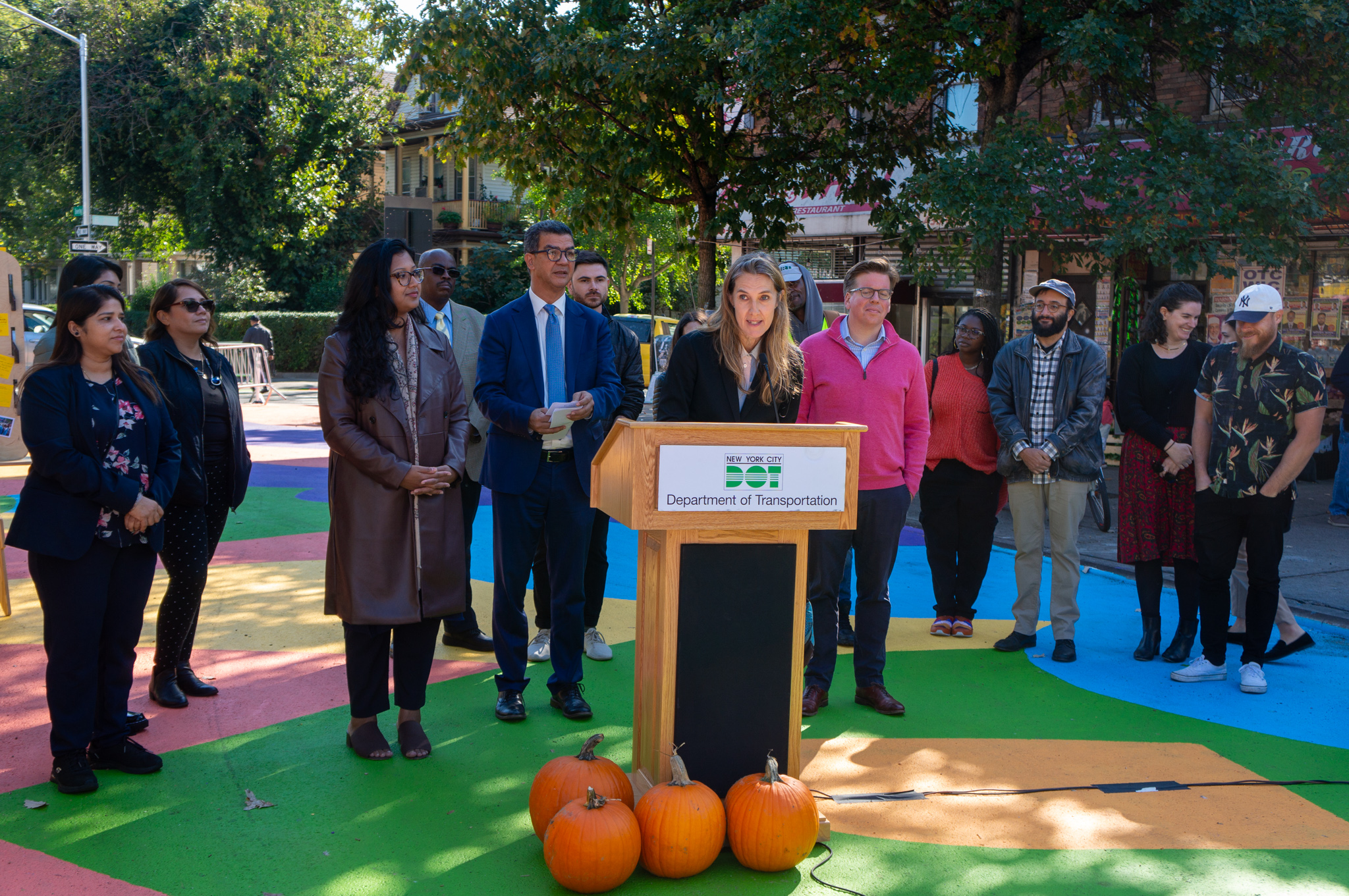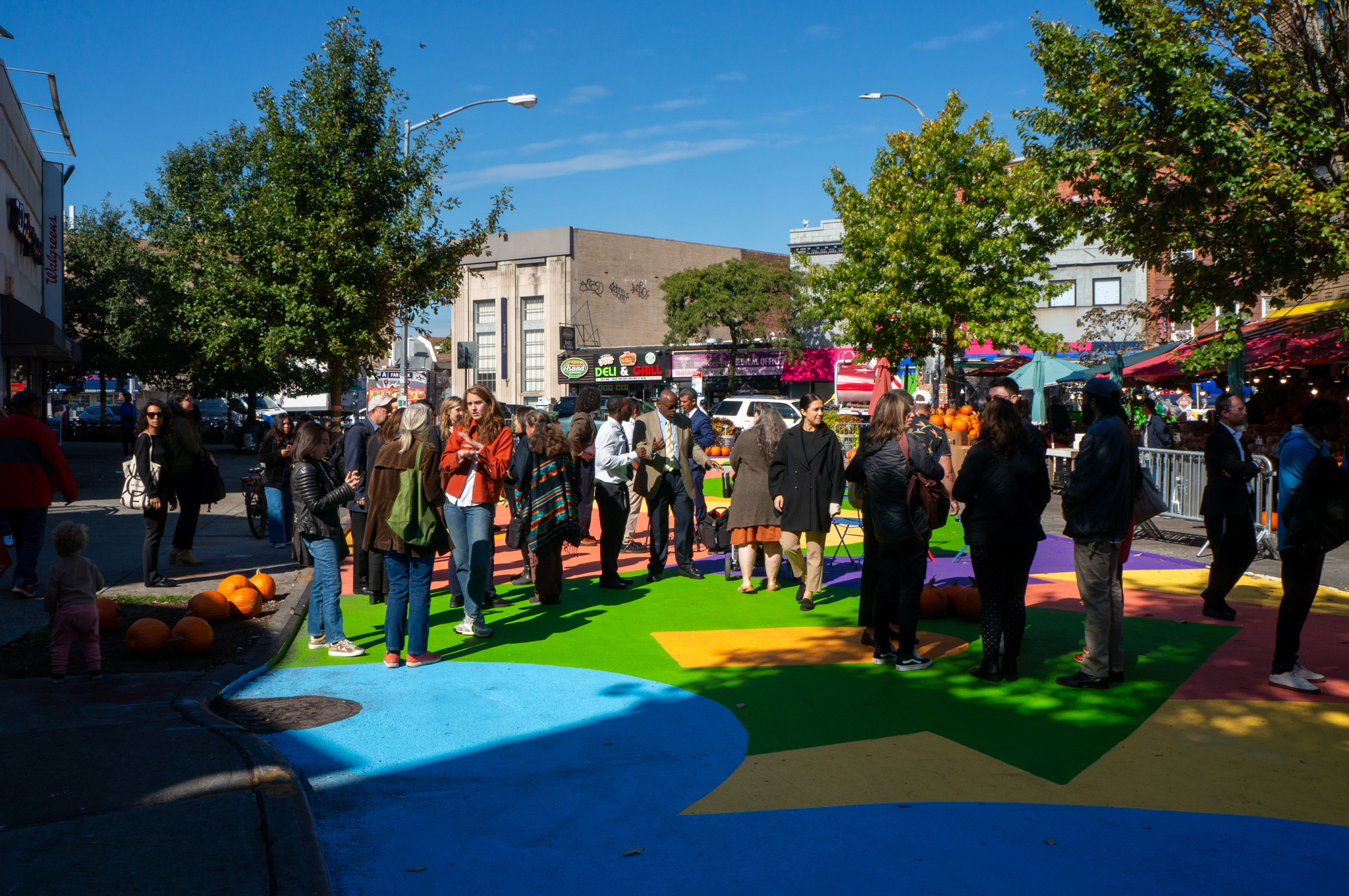 The ceremony included community members as well as NYC DOT Commissioner Ydanis Rodriguez, Council Member Shahana Hanif, NYS Assembly Member Robert Carroll, Georgia Faulkner from the Horticultural Society of New York, and Leslie representing the Street Lab team.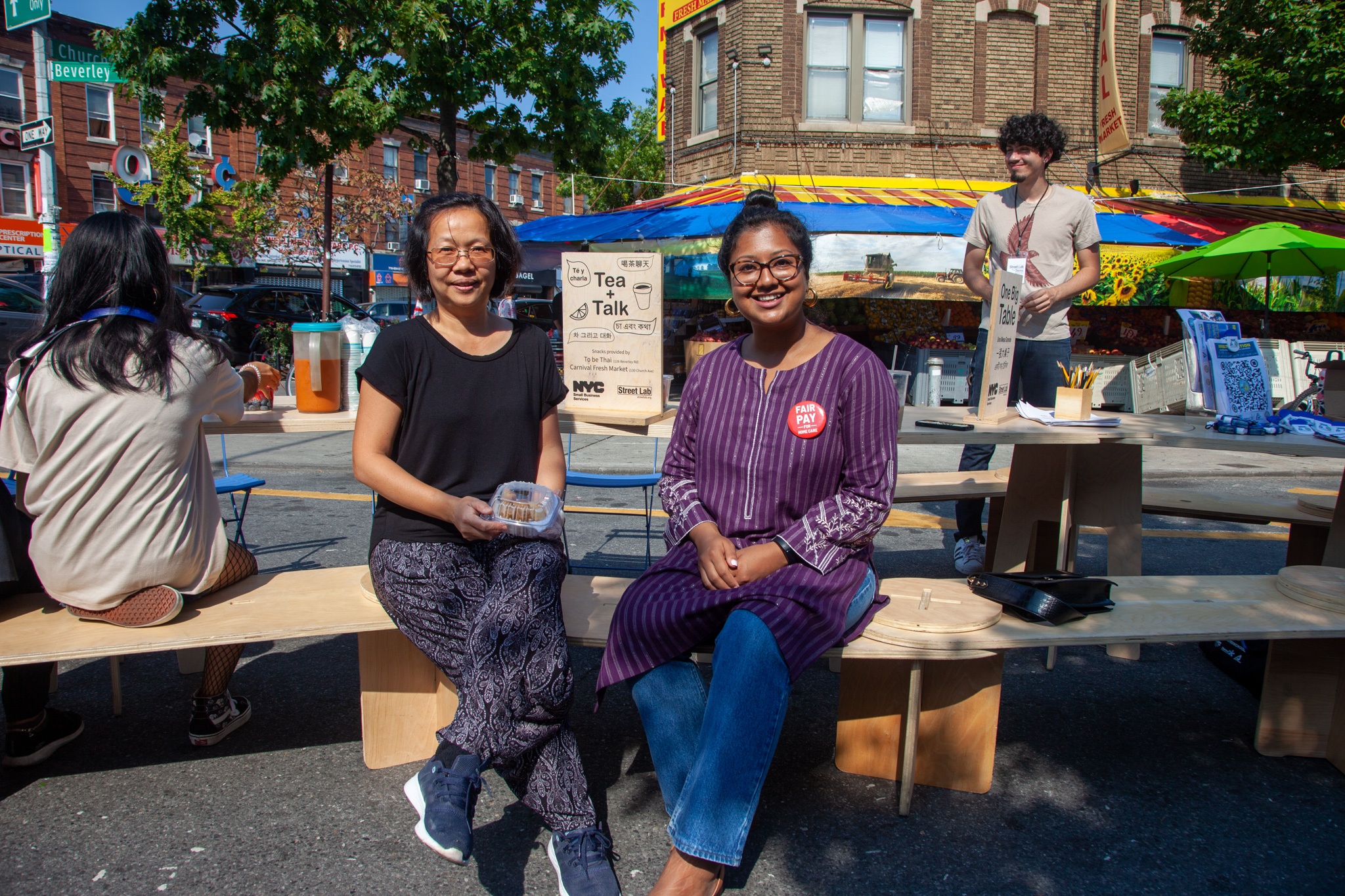 Council Member Hanif (right) has been a strong advocate for more public spaces for the Kensington community.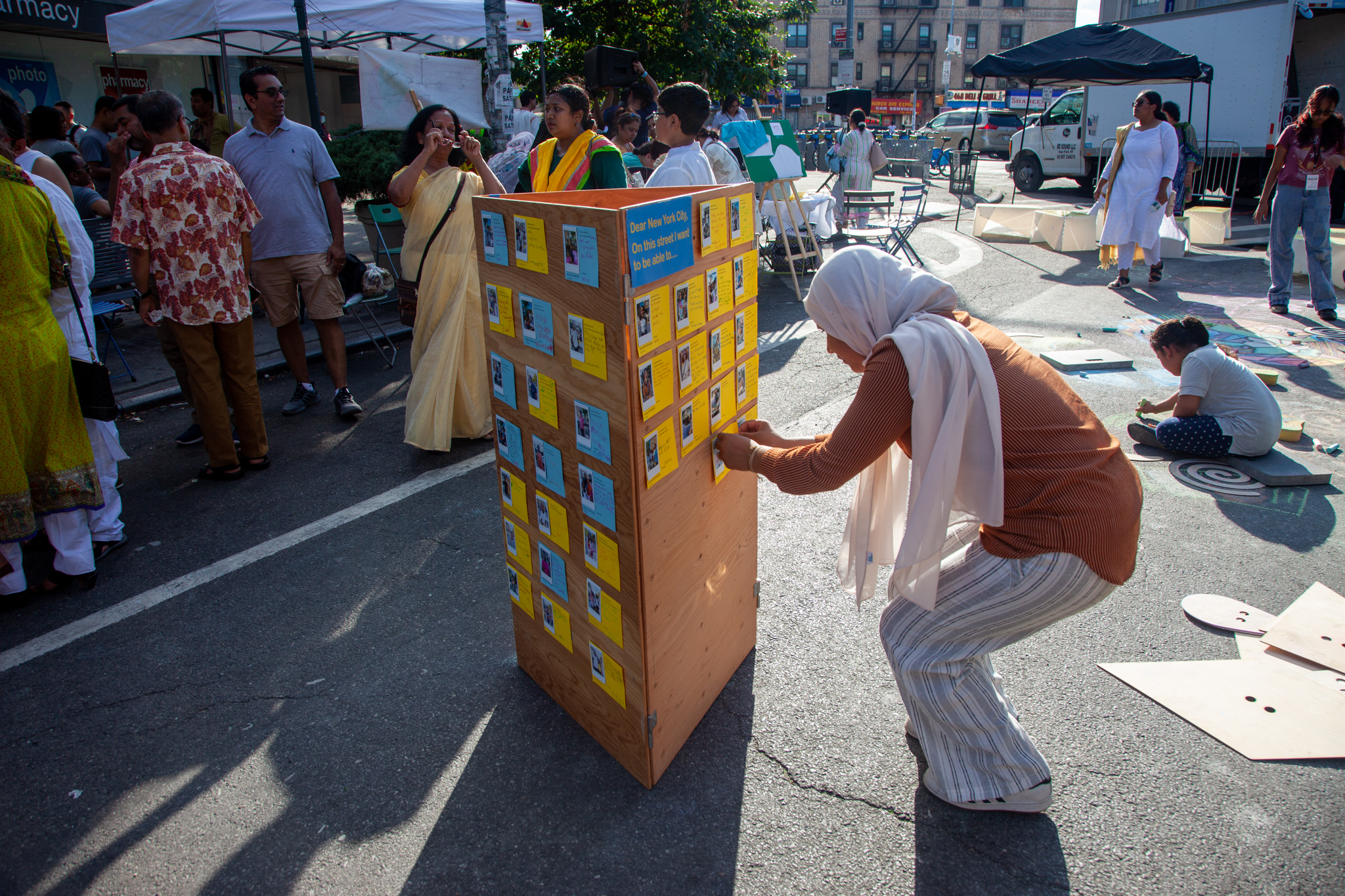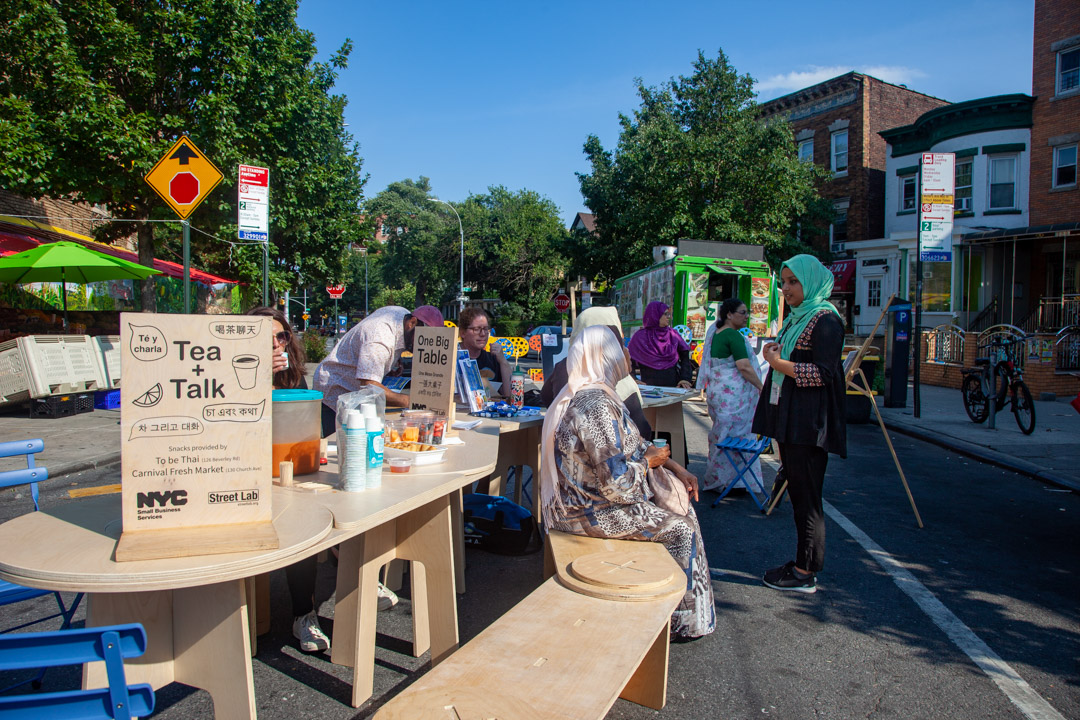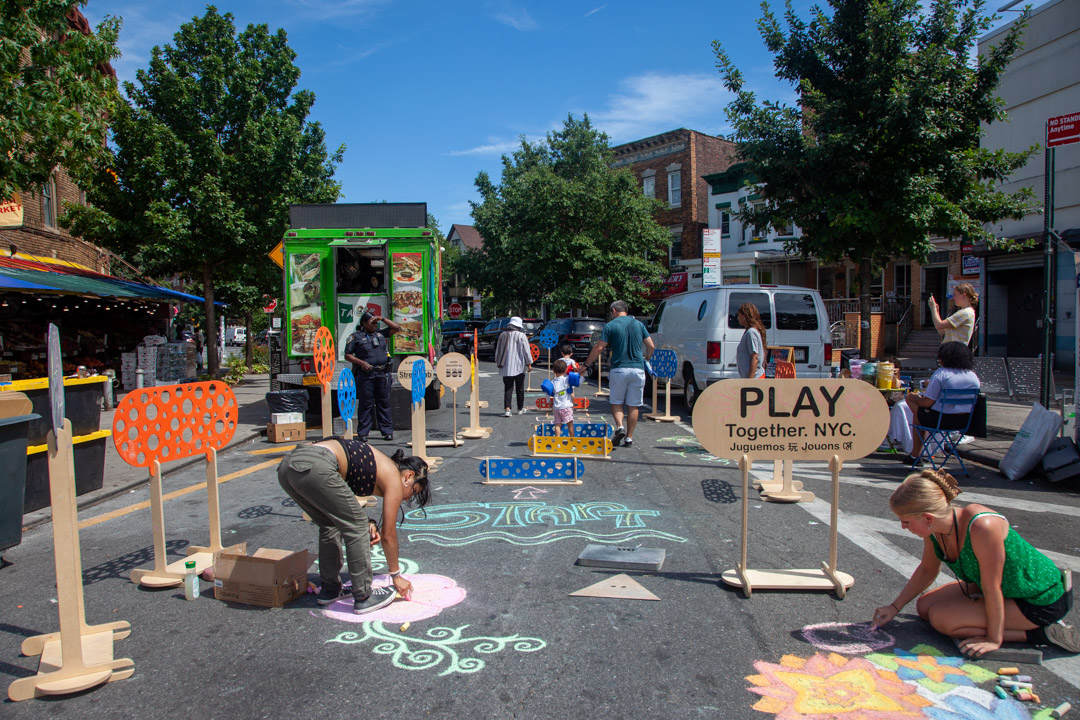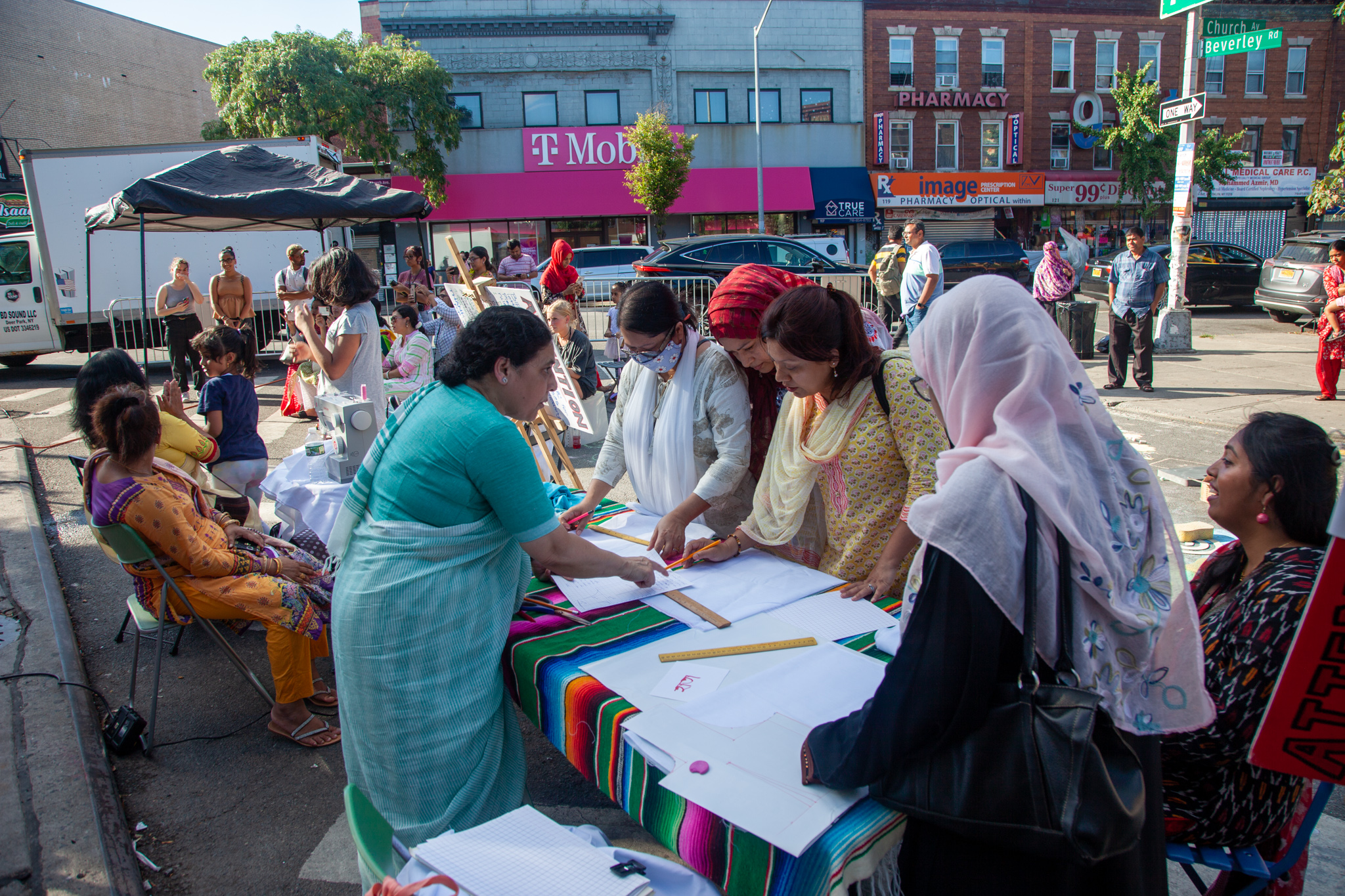 Street Lab partnered with local groups and small businesses to activate the Open Street with programs like a "Tea and Talk" with local business To Be Thai, a community sewing circle with the Bangladeshi Ladies Club, performances by local artists, and fresh fruit samples from Carnival Fruits & Vegetables.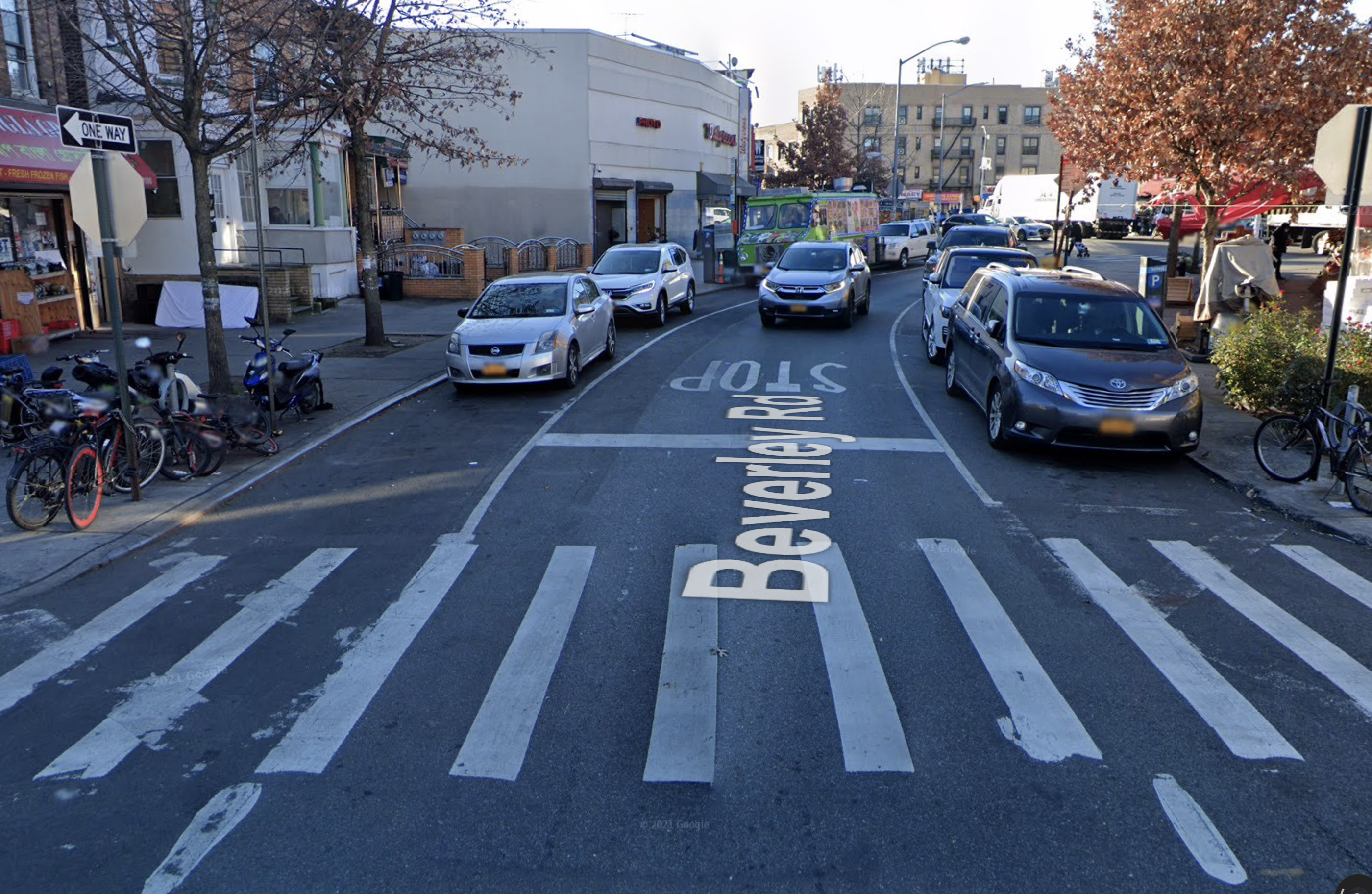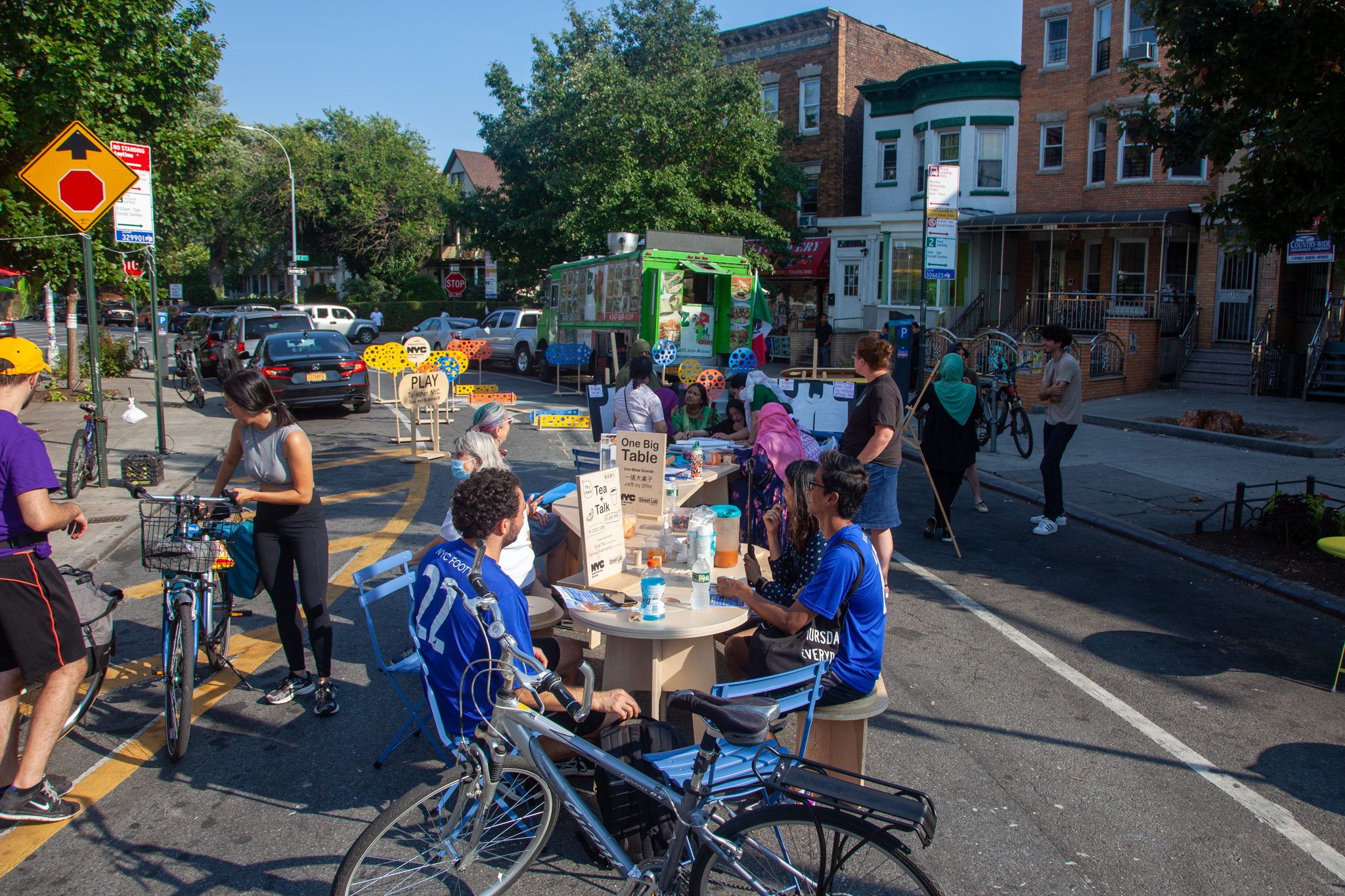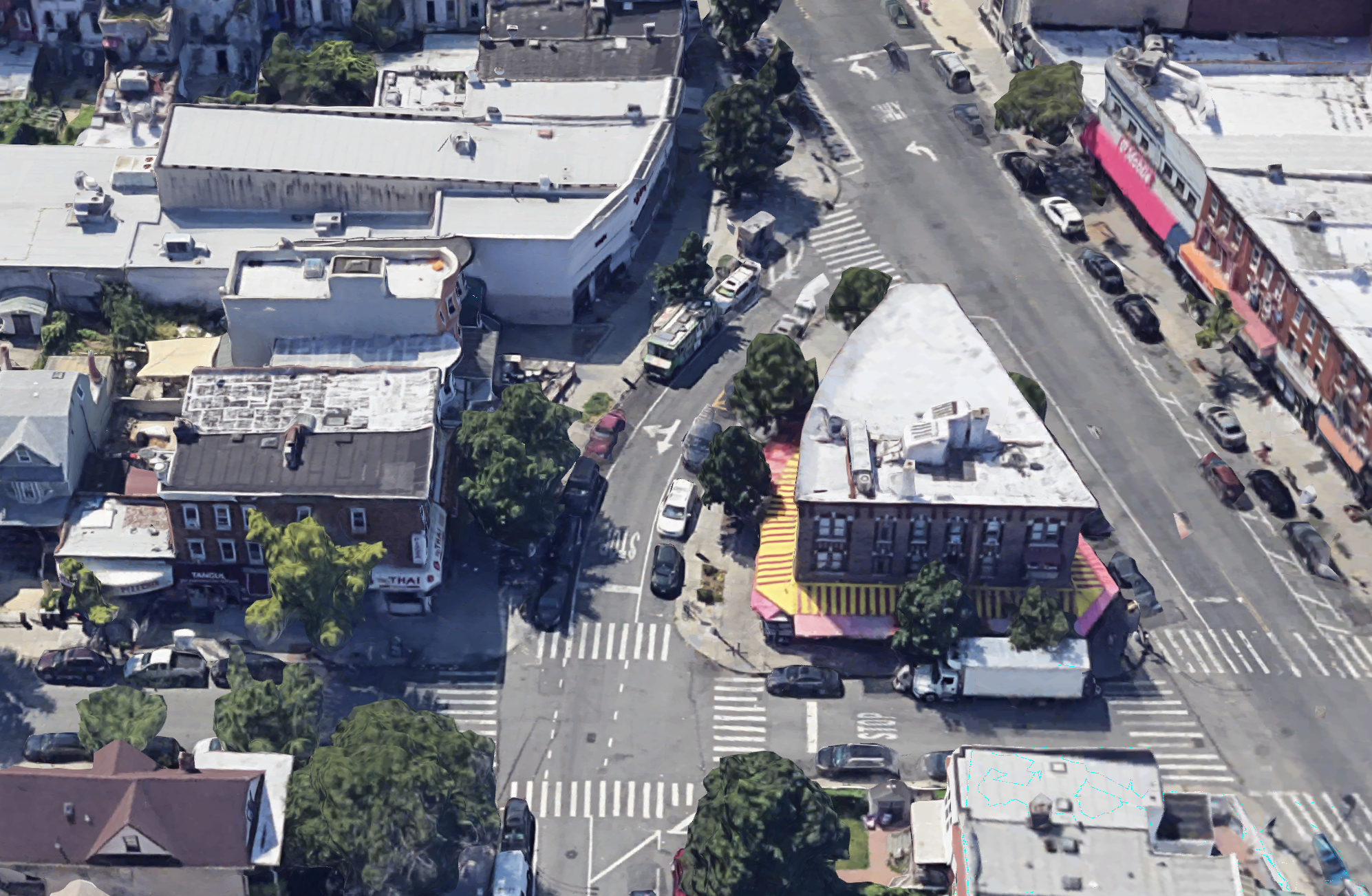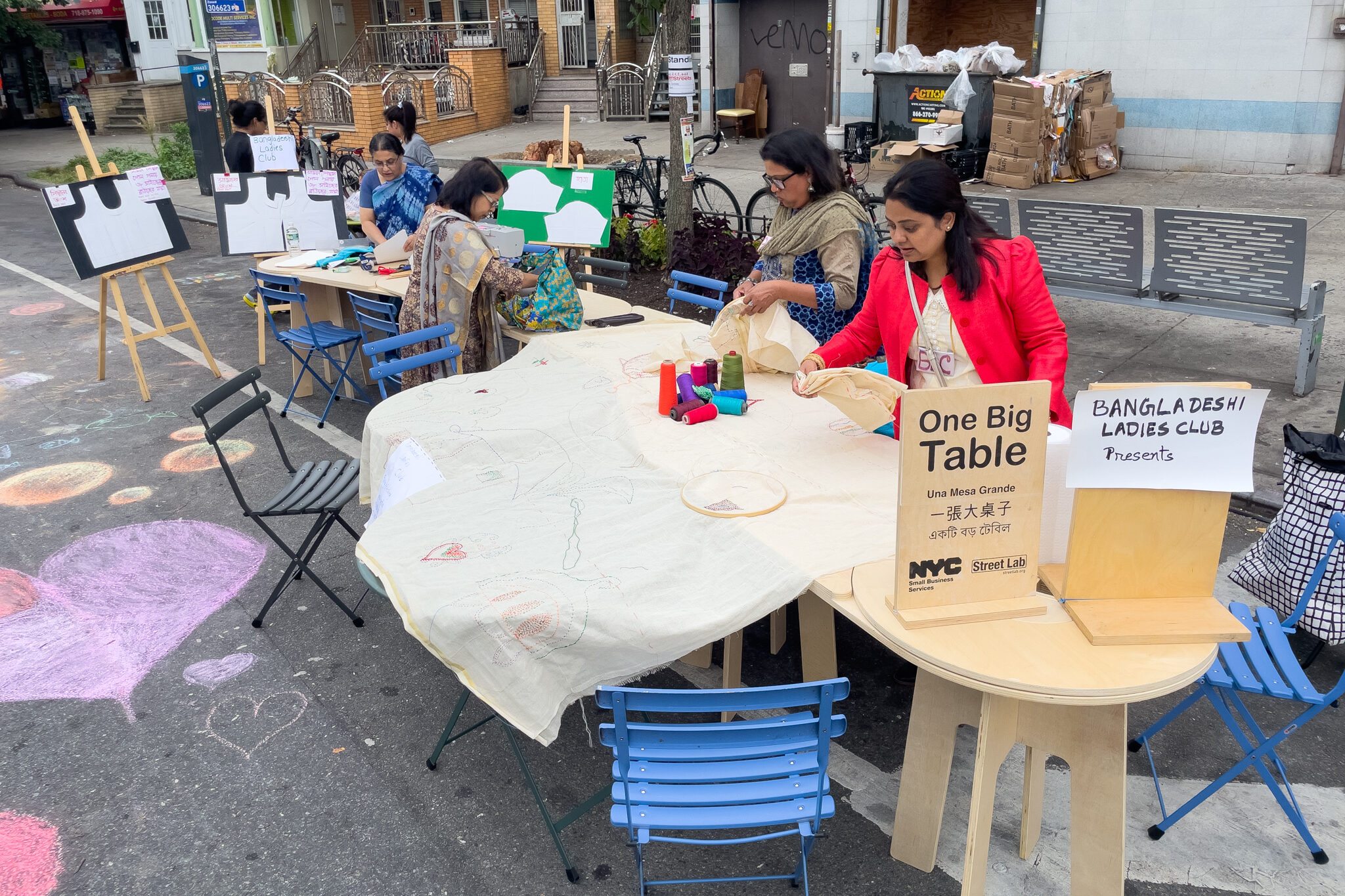 As noted by Council Member Hanif at yesterday's ceremony, the neighborhood has lacked public space where children can play and adults can gather, and, before Beverley Road became an Open Street, it was the site of accidents involving cars, pedestrians, and bikers. To ensure the pedestrian plaza gets off to a great start, Street Lab will return with additional programming through the end of 2023.