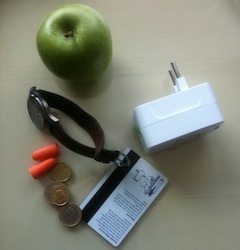 After nearly three months, I'm due to come off the road next week, and this will be my last post on tour. I'm grateful to everyone back home, especially Leslie and our partners who have been hard at work on the fabrication of the second Uni structure. Thanks also to our Uni supporters abroad who reached out while I passed through forty or so cities.
In the next few days, I'm pushing through Stockholm, Berlin, and Hamburg—three cities that I love, and three cities that have directly inspired our work on both the Storefront Library and the Uni. Here's a look back.
In 2009, we were developing the Storefront Library (a temporary, multilingual library in a vacant storefront in Boston's Chinatown), and I read about the opening of a special library branch in Stockholm. At the time, I wrote:
"We've been exploring the concept of "library outposts," a term which we trace to Nate Hill, Head Librarian of the Greenpoint Branch of the Brooklyn Public Library… In Sweden, the library outpost idea seems to be well underway in the form of mini-branch libraries in Metro stations…" (read full post)
Soon after this post, a 2010 tour took me to Stockholm, and I went underground and met with the librarians in this remarkable mini branch.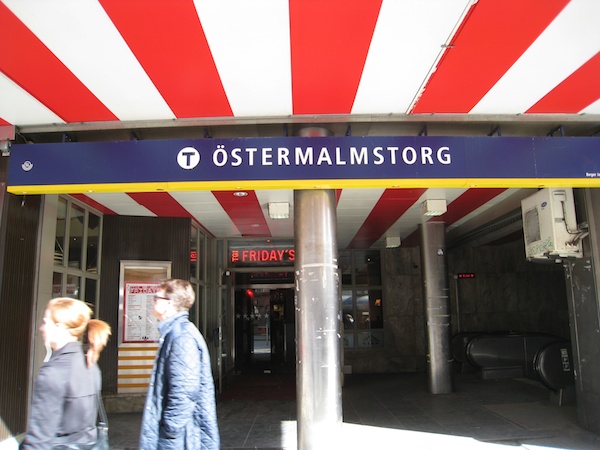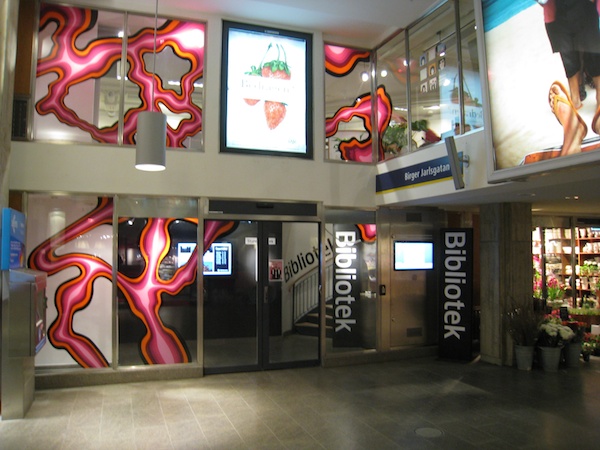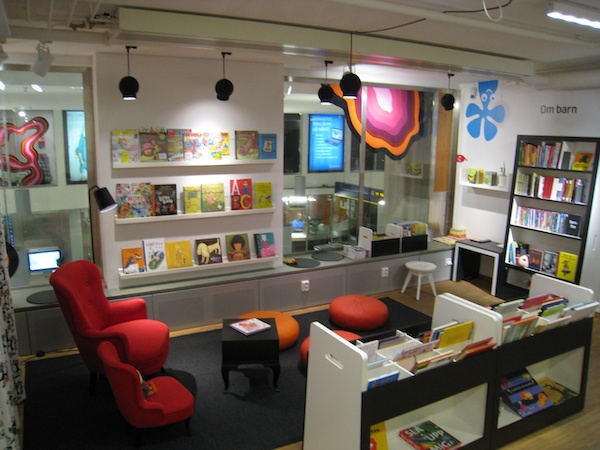 Here's a post with more photos showing details of the space, many of which we directly incorporated into the Storefront Library and later in the Uni. Sweden is in our work. Tak!
On to Berlin. Berlin's grand central library needed renovation in 2010, and what I encountered there was inspirational—a German-engineered solution to keep the library alive in containers while the renovation was underway.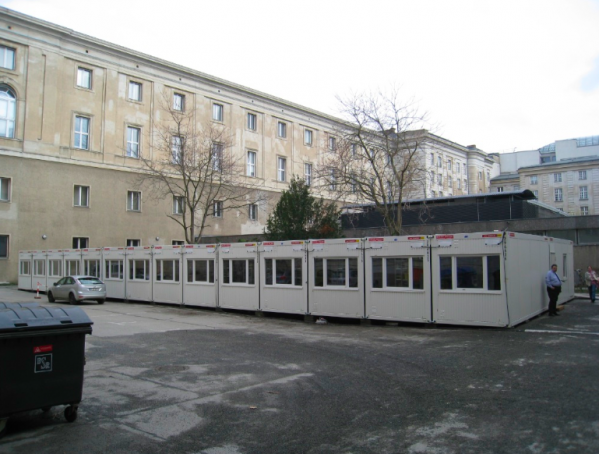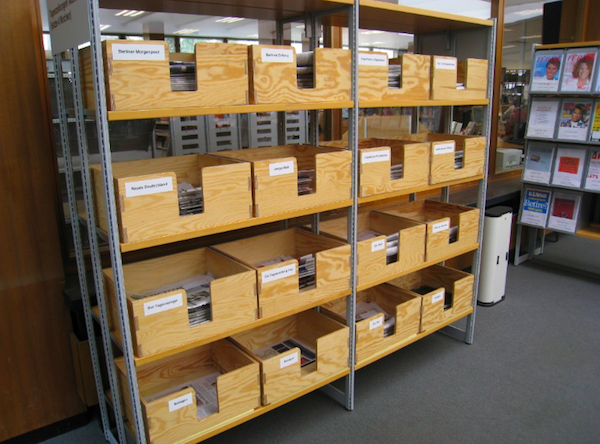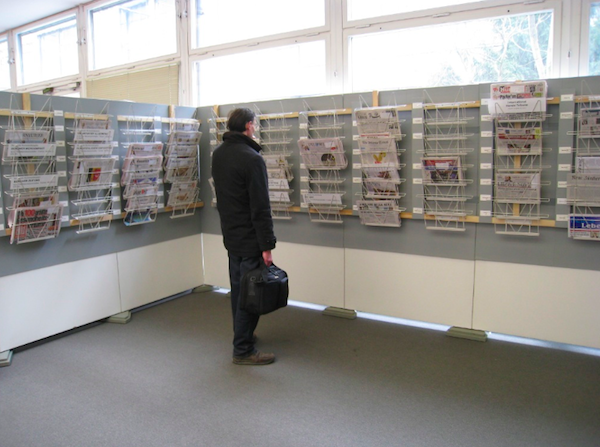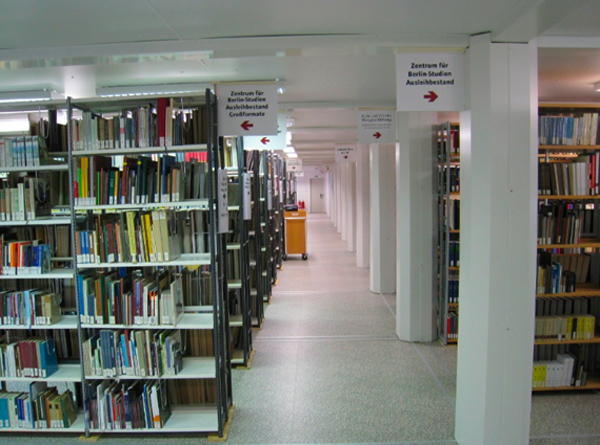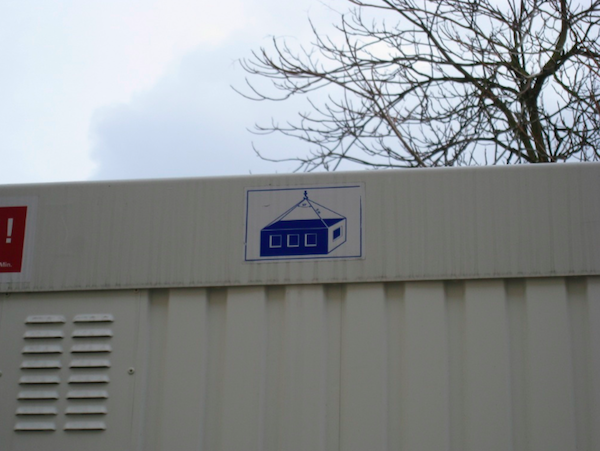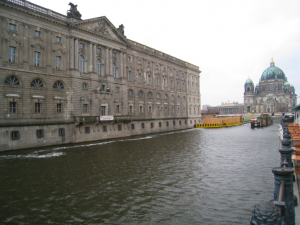 Looking back at my photos and notes, I was so obsessed with a library in containers that, on departing, I barely looked back over my shoulder at the permanent branch, probably one of the grandest in the world. I'm laser-focused on the act of transforming spaces, not so much the spaces already transformed. And I'm moved by people who can do this transformation with speed, efficiency, and guts normally reserved for commercial endeavors, say, like building BMWs. So Berlin is also in our work. Danke!
Finally, on to Hamburg. Here is a photo from 2008 of a moment where I suddenly began to understand more clearly what I wanted to do through our work.

This is Fabrik, a former factory space in Hamburg Germany which has been transformed into a community center, hosting a day care center in the morning, a teen gathering place in the afternoon, and a venue for music, lectures, and community events in the evening. When we arrived to set up for our show, the kids' skate ramp was just being removed from the stage and the roller blades packed into the same type of road cases we use for audio gear. Our sound check was delayed by 30 minutes so the kids could be picked up by their parents.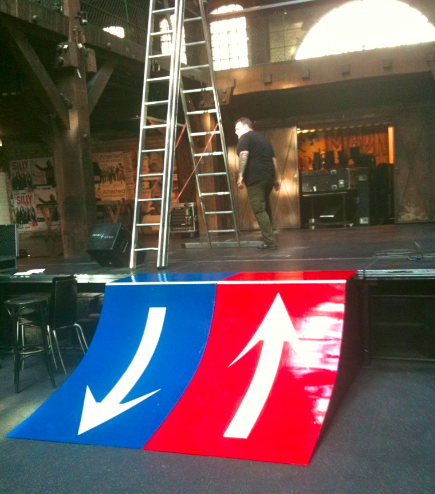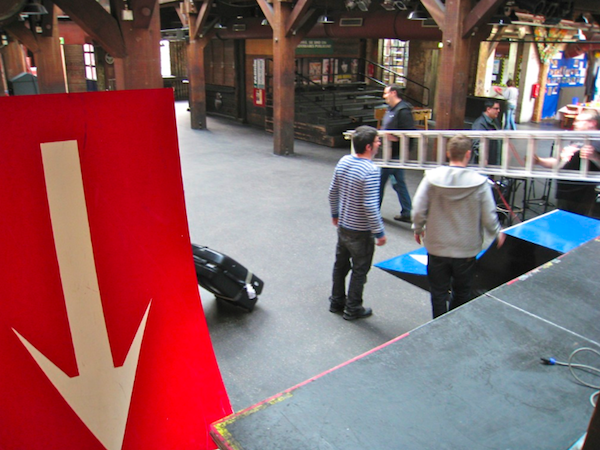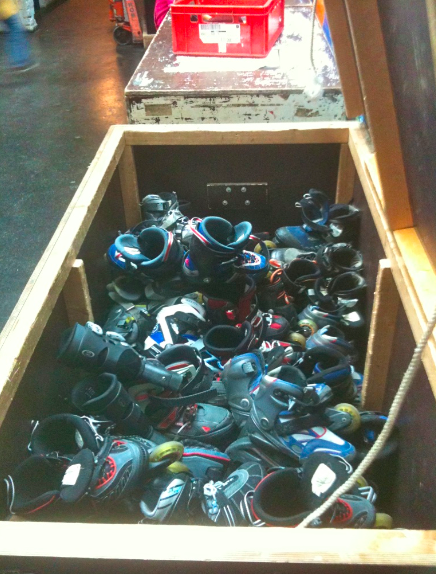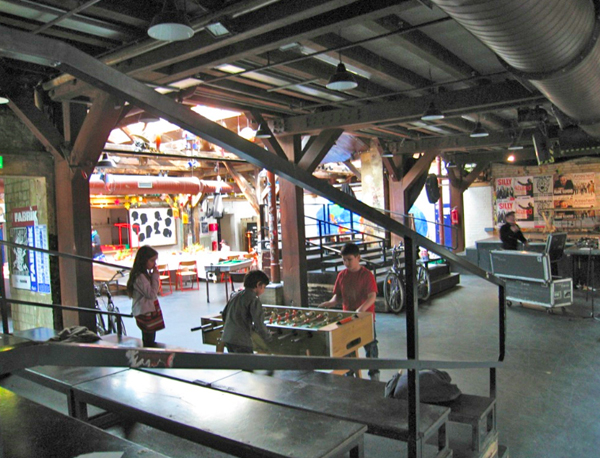 This is the kind of world that I want to live in—where we make the best of the spaces we have, share them, and have stronger communities for it. Perhaps more than the libraries I have visited, Fabrik's multipurpose neighborhood institution lies at the core of what the Uni means to me. And so Hamburg is also in our work. Ich bin dankbar.
Again, I'm grateful to everyone at home and abroad who has given me the once-in-a-lifetime opportunity to work around the globe and experience these places over the years. With the Uni now in hand, I've never felt more excited and empowered to give back some of what I've taken in. Let's do this. See you in a week.