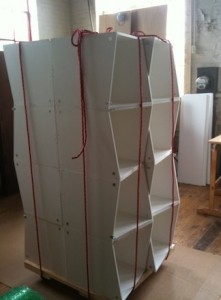 Tomorrow, Boston will get an advance look at a newly fabricated, second Uni structure which will soon be deployed in Almaty, Kazakhstan. This second-ever Uni will be used in parks and plazas around Almaty to create a roving, outdoor reading room. The Almaty project is funded by the US State Department.
Join us on the waterfront plaza of Boston Children's Museum on Friday, June 1, from 2:30 PM to 8:30 PM as we conduct a test deployment and final inspection of the new Uni before it ships next week. Museum visitors will be able to see the reading room in a variety of configurations, sit on new benches, and read books from the Uni Project's collection. We're grateful to Boston Children's Museum for helping to make this event possible. Come down and tell us what you think—that's why we're doing our pre-flight checks in public space.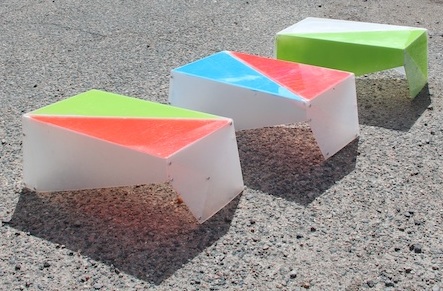 Work on this second Uni structure has been underway for months by an outstanding team of people. In the the days ahead, we'll give you a look behind the scenes. You'll see details of the 2.0 design created for Street Lab by Howeler + Yoon Architecture. You'll visit the independently-owned, Massachusetts-based fabrication shop of Bill Bancroft which has been responsible for building and packing the Uni to go abroad. And you'll meet some of the remarkable people in Almaty who will undertake to create an outdoor reading there.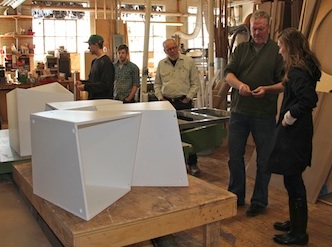 Faithful readers of this blog will appreciate that Uni 2.0 has largely been completed in the absence of this author, while I've been working abroad. Congratulations to Leslie and the entire team for reaching this remarkable milestone—this is a big step for our little project.