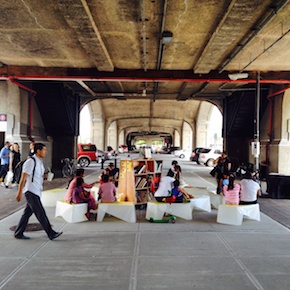 On July 26, the Uni transformed the new Bliss Plaza under the 7 train in Sunnyside, Queens, into a place to gather, read, and meet neighbors. Our host was the local BID, Sunnyside Shines, and we were invited as part of Sunnyside Summer Strolls celebrating the community along 46th Street at Queens Boulevard.
Our partner for this event was the Queens Library's Sunnyside branch, and library staff used the Uni to meet people and share information about the nearby branch. Our participation was made possible in part by funds granted by the Charles H. Revson Foundation through the Neighborhood Plaza Partnership.
If you've followed the Uni since we launched on Kickstarter in 2011, this scene might look familiar. The first rendering we created to envision our portable reading room in NYC used this location in Queens as a backdrop. Scroll down to the bottom to see the original rendering showing our 8ft-tall Uni, which is currently in residence on Governors Island.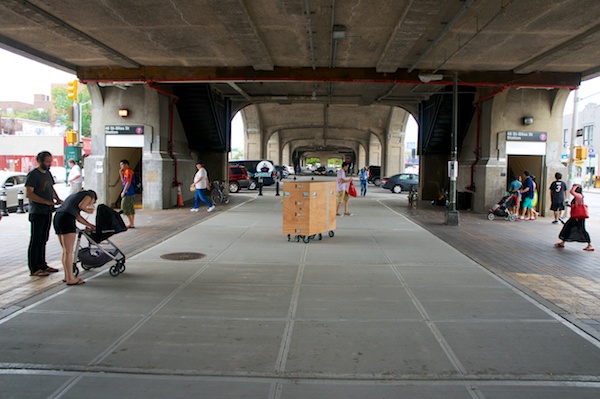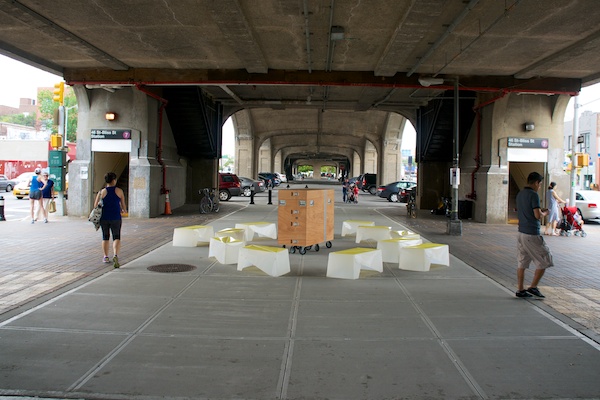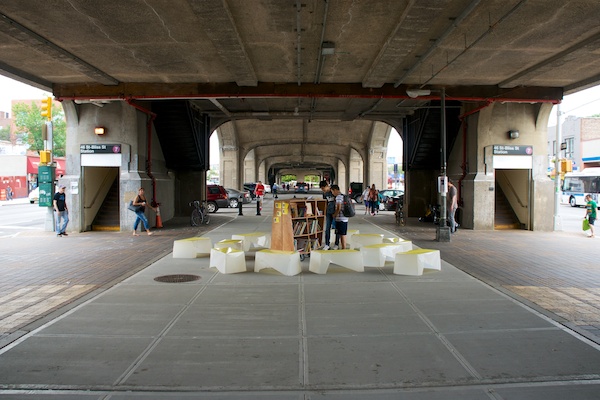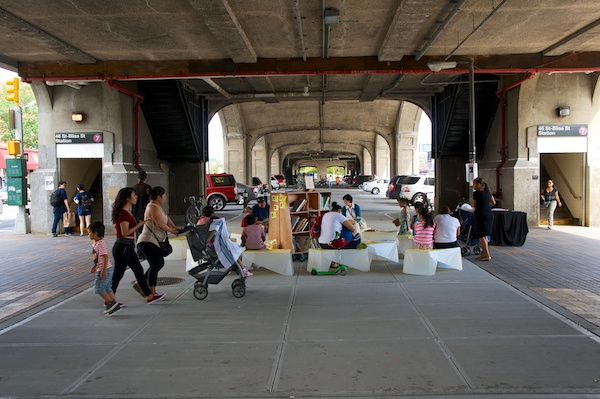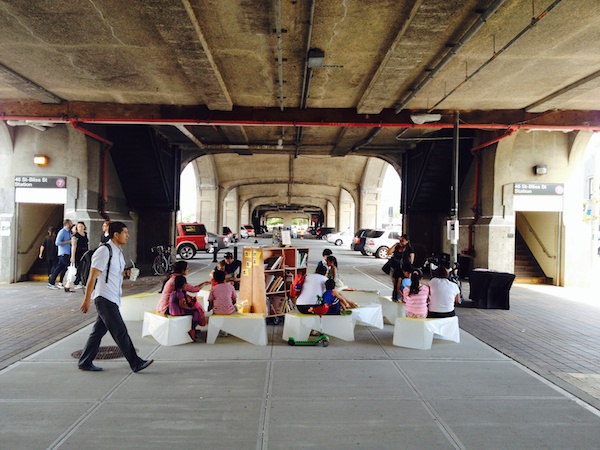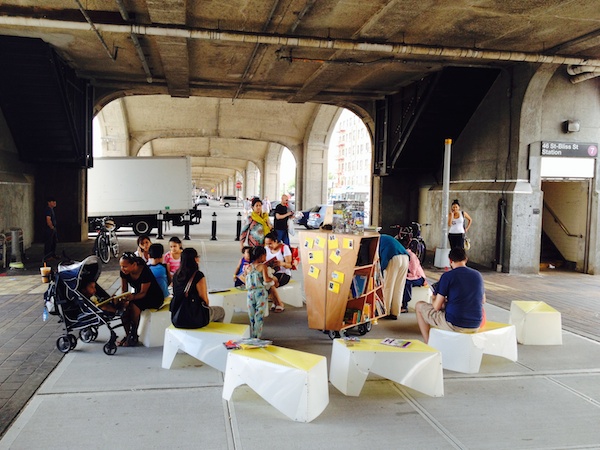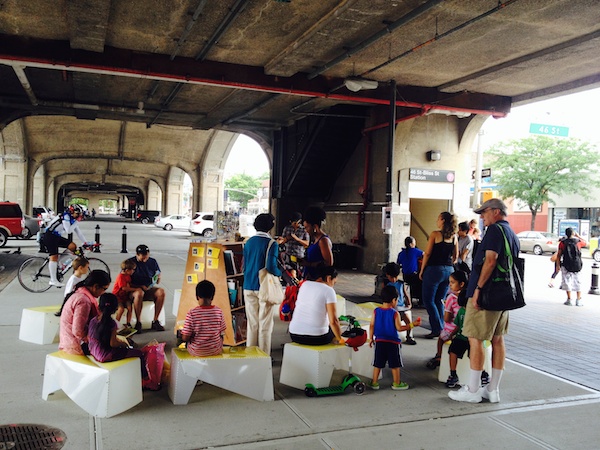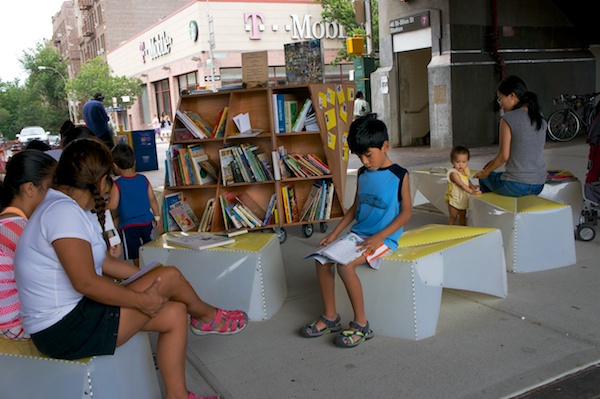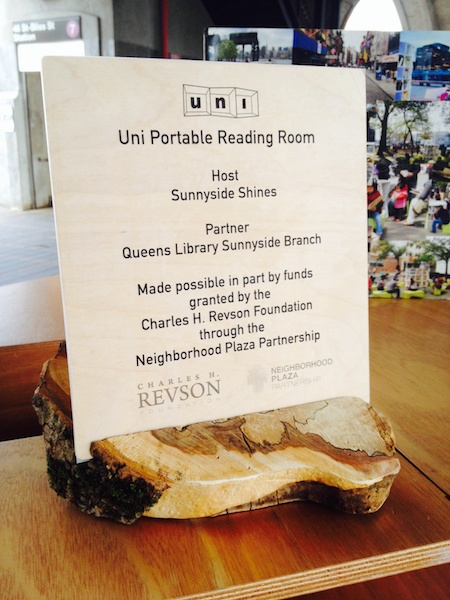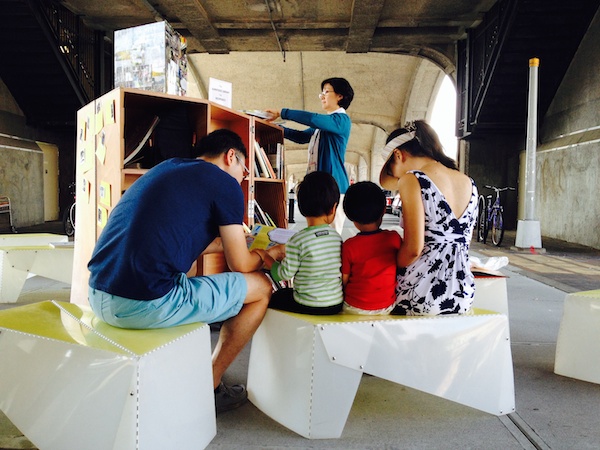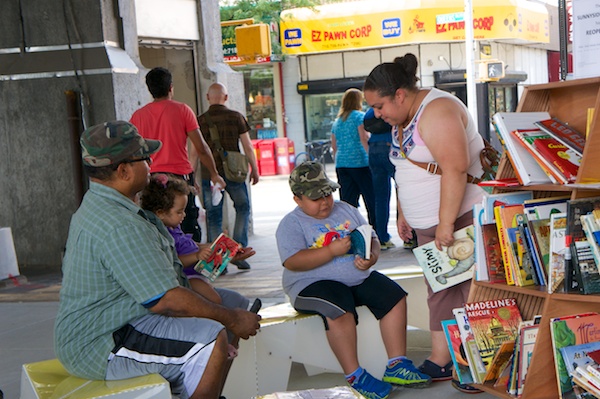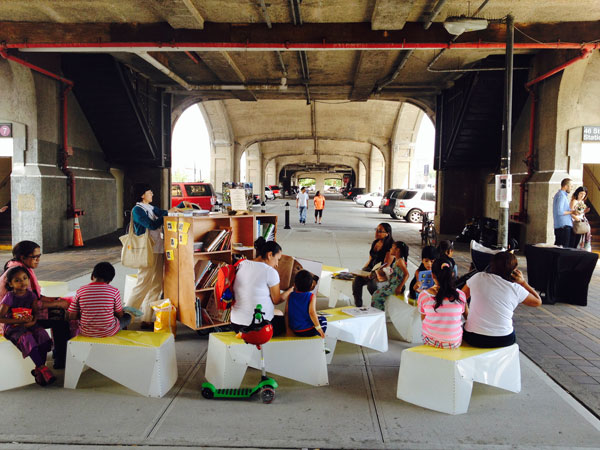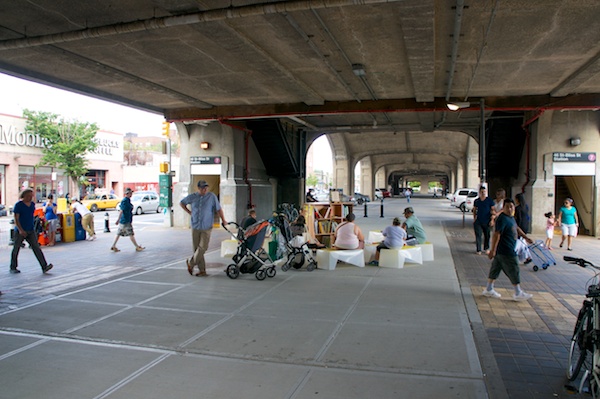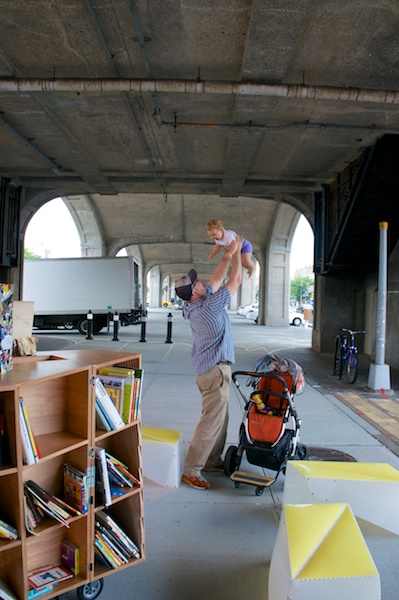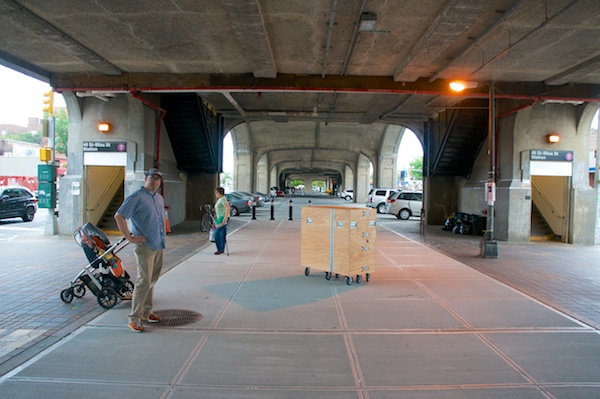 Here's our vision of the Uni prior to launching in 2011, in Sunnyside no less. We went on to build the tower shown below, and it is now installed on Governors Island. The Uni cart used in Sunnyside this weekend is a descendent of the original design.