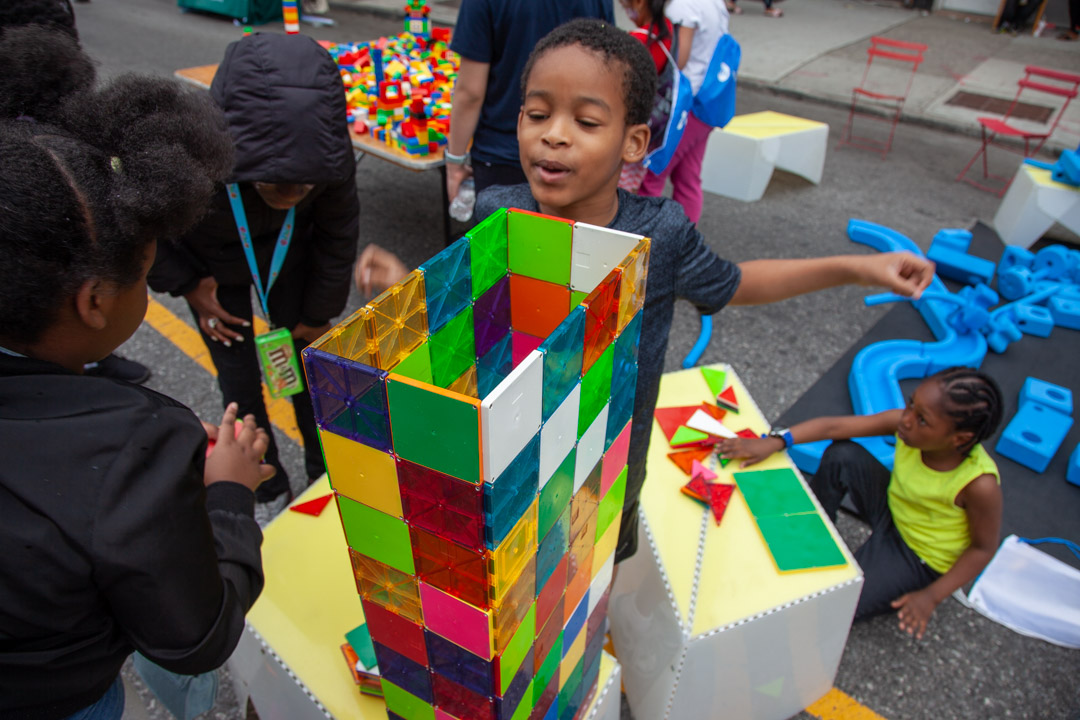 Today, we launch a special series of pop-up installations serving West Harlem. First stop: Sheltering Arms Pool, where our BUILD NYC program (interactive building stations, playful materials, design challenges) will land every Friday through July. In August, look for a sampler of our programs (READ, DRAW, EXPLORE and more) at Jacob H. Schiff Playground. Search our calendar for upcoming events in the series for West Harlem residents.
Our work at Sheltering Arms Pool is also our contribution in support of the New York City Department of Parks and Recreation Cool Pools initiative, an effort to spruce up local pools in underserved neighborhoods and help residents make use of these amenities. Pop-up West Harlem! is made possible in part by West Harlem Development Corporation.
Like what you see? Contact us to become a sponsor or make a donation. Let's expand this series to reach more locations all summer.