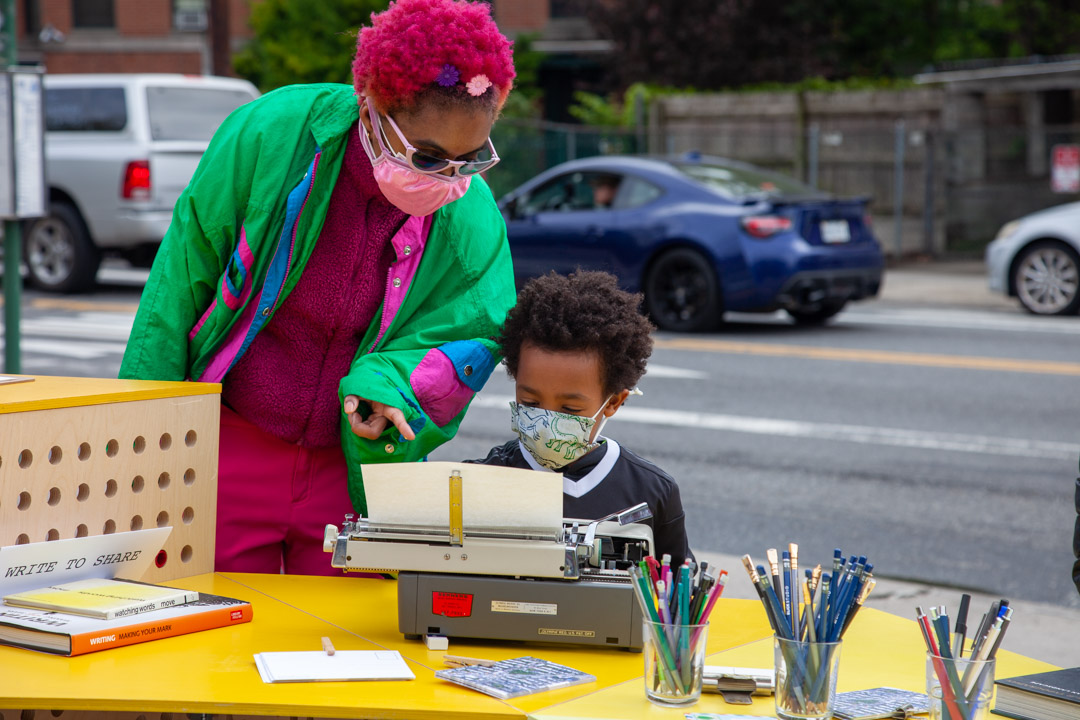 Join us for a mix of Street Lab programs on W 120th St between Malcolm X Blvd and Mt. Morris Park W in Manhattan. Thanks to our host in this location, Marcus Meets Malcolm! Here are the programs you'll see on the street:
BUILD with Lego, Magnatiles, and more at an interactive building station. (7/9, 7/16, 7/30)
PLAY featuring a colorful obstacle course that offers safe, hands-free play for children on closed-off streets. (7/16)
Street Marker offers a way for multiple people to make beautiful chalk patterns and murals together (7/16)
WRITE: Come type a postcard, write a letter, leave a poem, or contribute to a story scroll at this public writing room from Street Lab stocked with typewriters, fountain pens, calligraphy brushes, and more. For all ages. (7/23)
Street Lab cultural programs are supported in part by public funds from the New York City Department of Cultural Affairs in partnership with the City Council. With additional support from Con Edison Arts Al Fresco.