Activating an Open Street in East Harlem
Today Street Lab went to East Harlem to join our friends at Uptown Grand Central to: activate an Open Street, provide a place for community, and encourage passersby to support local restaurants. We brought PLAY NYC, our program for safe, hands-free play on streets, including a no-touch obstacle course designed for Street Lab by HBH Design. We also tested a prototype street marking kit designed for Street Lab by Design Across Scales Lab at Cornell AAP. The kit is a first step in our work to re-imagine how New Yorkers can come together—safely. Thanks to Lexington Pizza Parlour for generously feeding our staff, and to Councilmember Diana Ayala for stopping by. Made possible by Clif Bar Family Foundation. You can help bring these activations to more streets in NYC by becoming a sponsor of our fall season—contact us.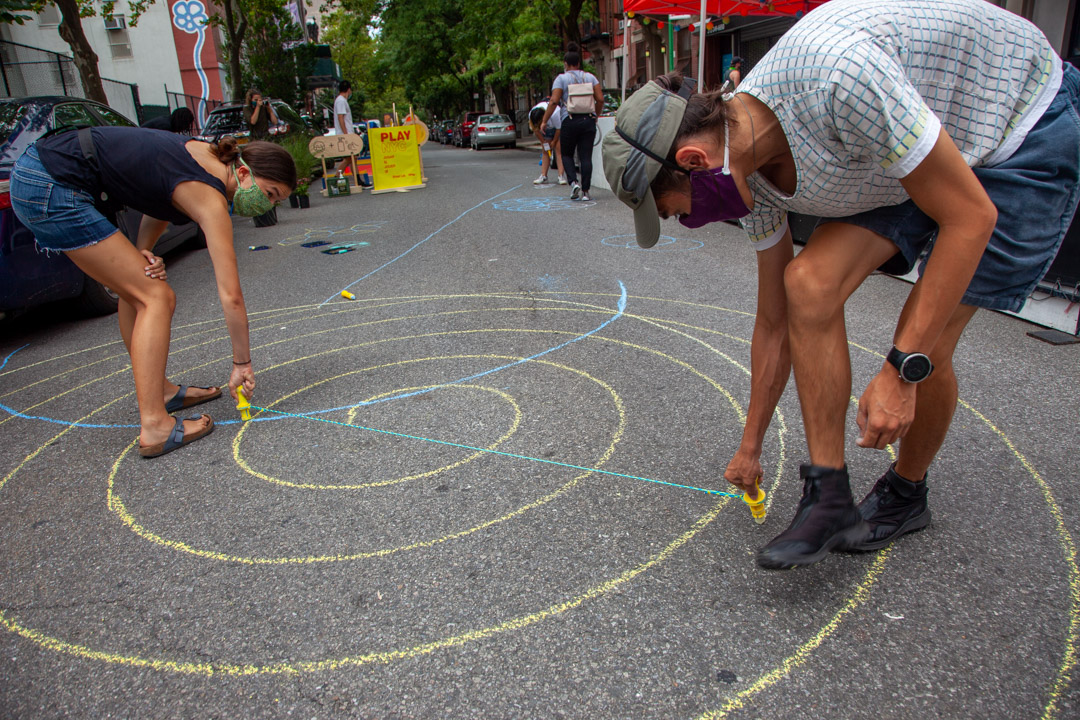 PLAY NYC Founding Sponsors: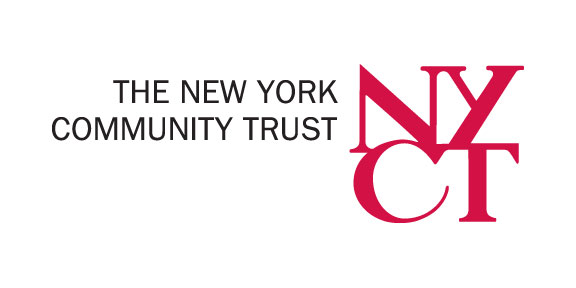 NYC COVID-19 Response and Impact Fund at The New York Community Trust
Sponsor PLAY NYC in new neighborhoods!

More posts about PLAY NYC: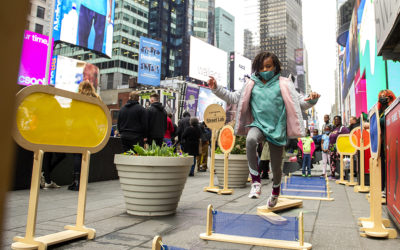 Yesterday we landed in Times Square with our PLAY and READ programs to help announce 2022 Car-Free Earth Day (April 23) in partnership with NYC Dept. of Transportation.
We'll be expanding our longtime partnership with NYC DOT in 2022—stay tuned!
read more