Mid-year update—dreams for our streets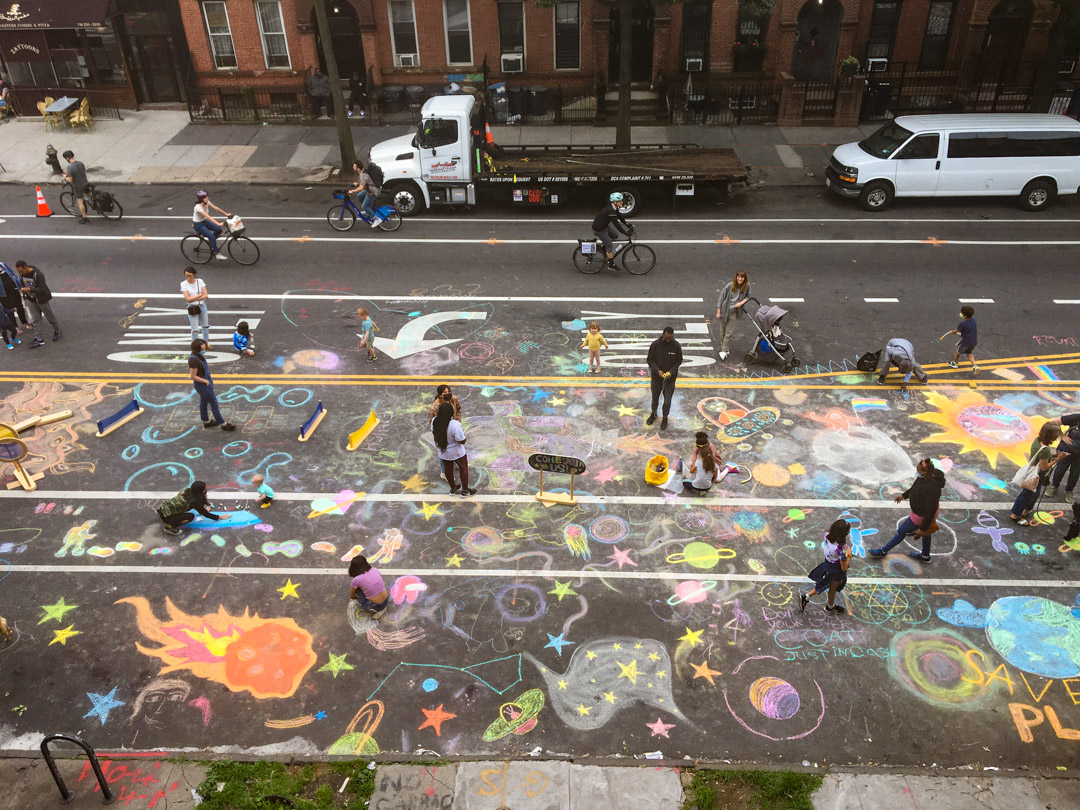 Dear friends and followers,
Here's a quick update on Street Lab at the halfway mark of 2021. To date, Street Lab has already popped-up a record 95 times on the street, providing reading rooms, play streets, and drawing studios across the city. And 150+ more deployments are scheduled in the next six months. In a few weeks we'll hit our 1000th overall. The pace is breakneck, which is what we feel the moment calls for.
Each day that we're on the street, we're reminded of how much has been restored in New York City since the height of the pandemic, but also how much remains lost for some New Yorkers. So, as we help the city celebrate, we remain committed to finding ways for public space to include, connect, and lift up every one of us.
One community leader recently told Leslie: "When I saw what you created, it was exactly what I dreamed of, but never imagined possible. Somehow you created the dream in my head of what the city can be."
That sums it up well: we're out there to help people who have a dream for their street. And to make the impossible seem possible, for every neighborhood.
Thanks for supporting the work, and see you out there.


Leslie and Sam
Co-founders, Street Lab