Telling the stories of NYC small businesses, on the street
In 2022, we've been experimenting with new ways to support small businesses along New York City's Open Streets. With support from NYC Small Business Services, we launched Streets Alive for Small Business, which brings programming to these commercial corridors, offers an Equipment Library to support BIDs, and develops new designs to connect New Yorkers with the small businesses right in their neighborhood.
As part of that work, we called on illustrator Sanika Phawde (our 2021 Artist-in-Residence) to capture the sights, sounds, and stories of small businesses along Open Streets, including Thai Thai Grocery on Woodside Ave in Queens; Judy's on 5th Ave in Sunset Park, Brooklyn; Bari's Pizzeria on Water St in Stapleton, Staten Island; Tumbleweed General Store on Tompkins Ave in Bed Stuy; and Harlem's BLVD Bistro on Frederick Douglass Boulevard.
Business owners loved the drawings, and we shared prints for them to display. Sanika said she felt honored to hear the owners' stories. Next, we will bring these drawings to the street, using a "bioscope" built by architecture students at City College NY, which allows images to be viewed on a hand-cranked scroll—a head-turning, analog approach to story-telling right on the street.
Thank you Sanika for joining us on the street. See drawings and photos of the bioscope (launching soon) below.


Thai Thai Grocery in Woodside, Queens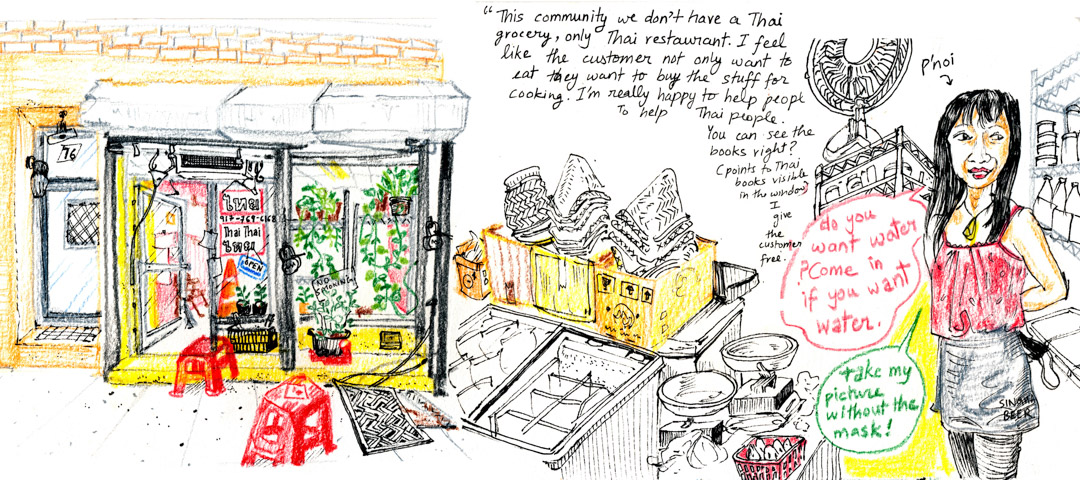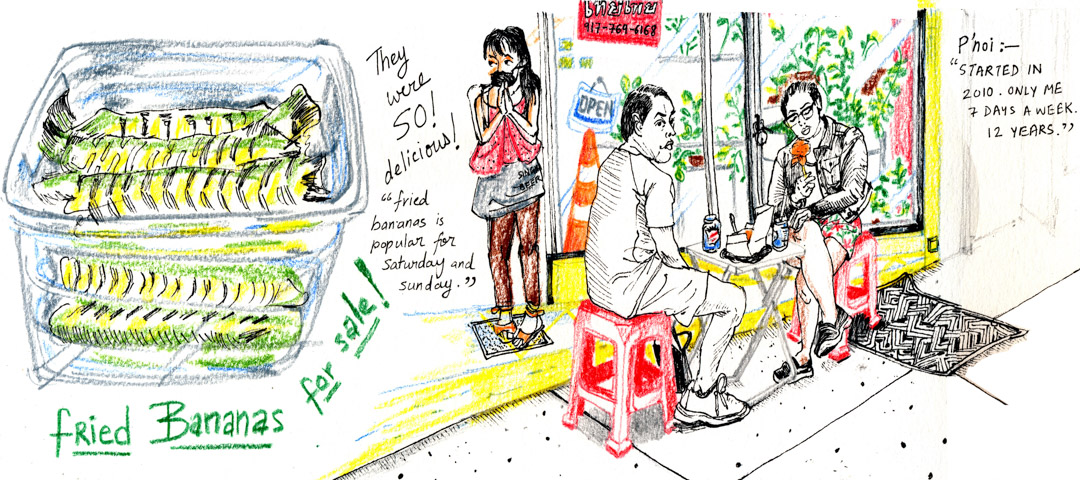 Judy's in Sunset Park, Brooklyn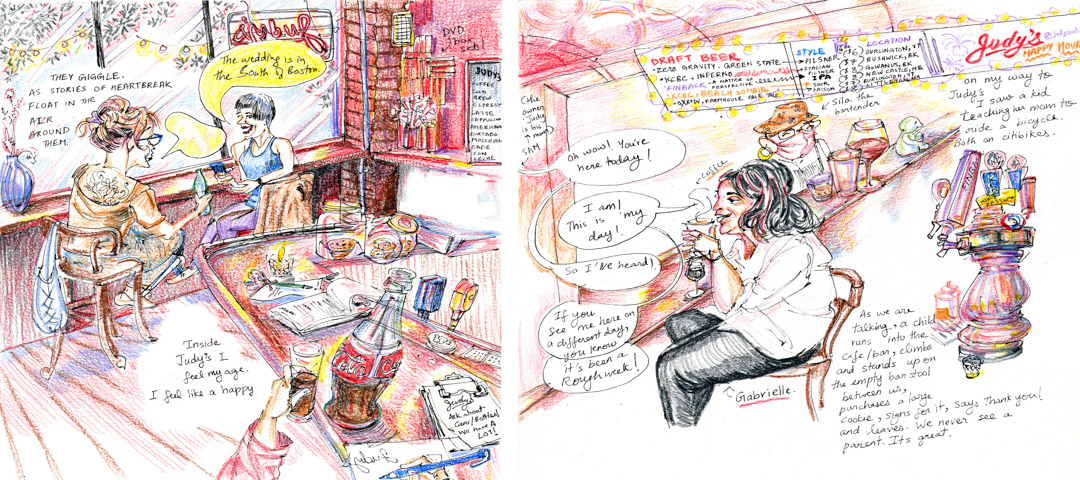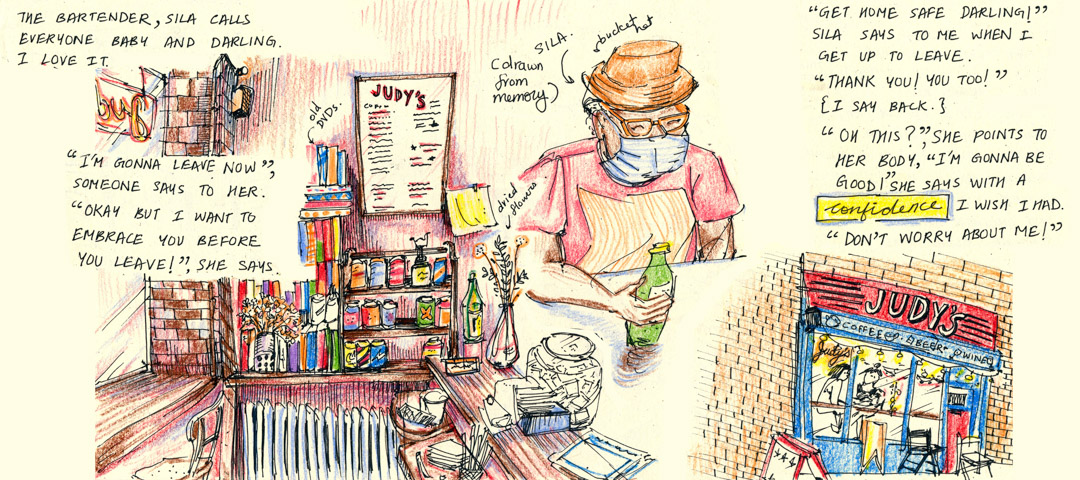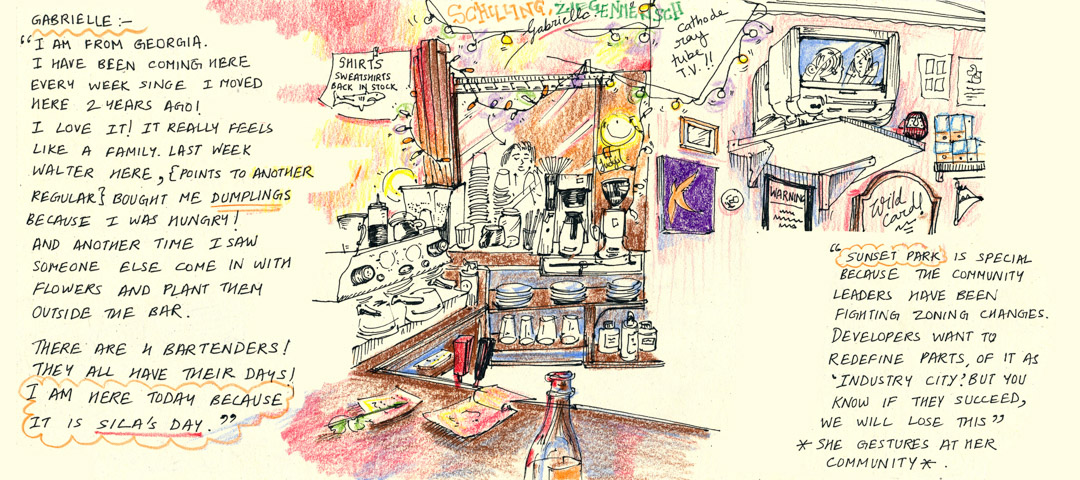 Bari's Pizzeria, Stapleton, Staten Island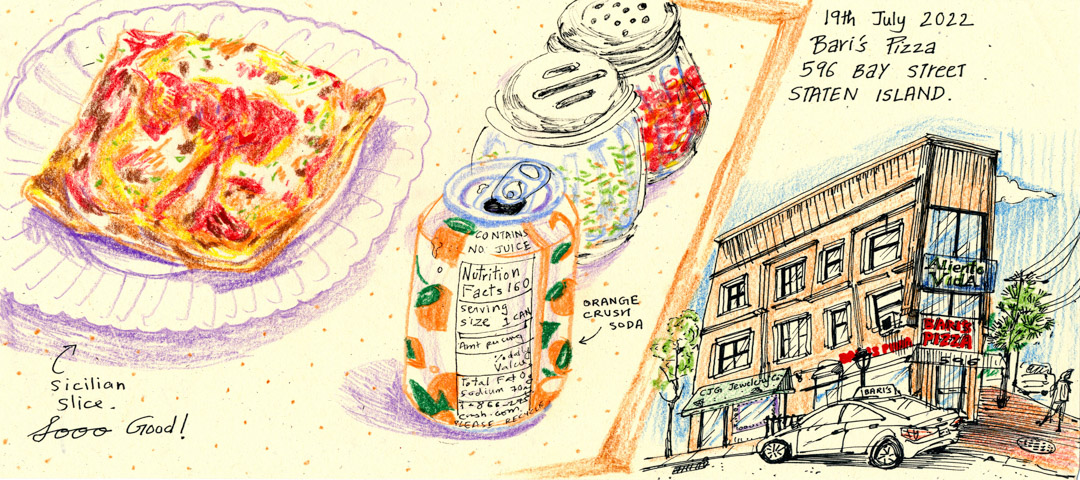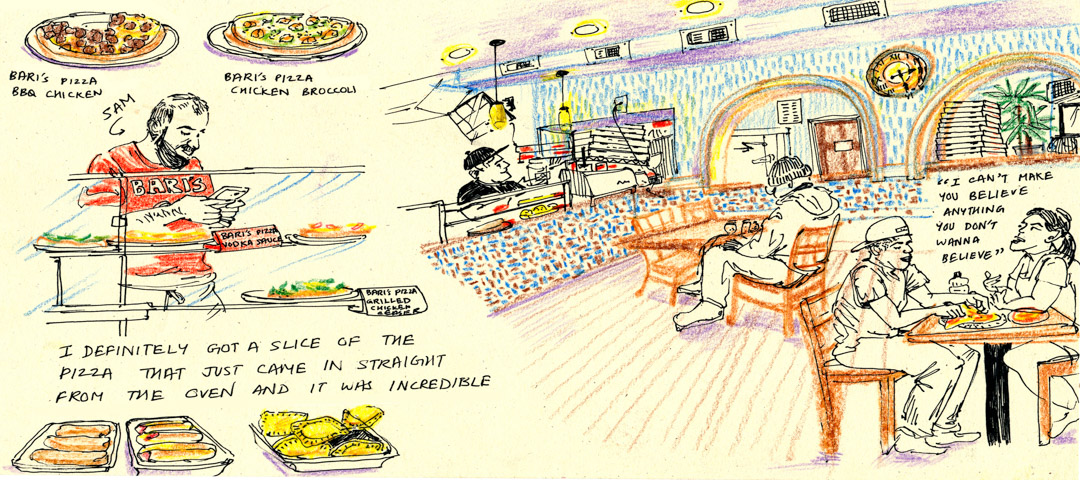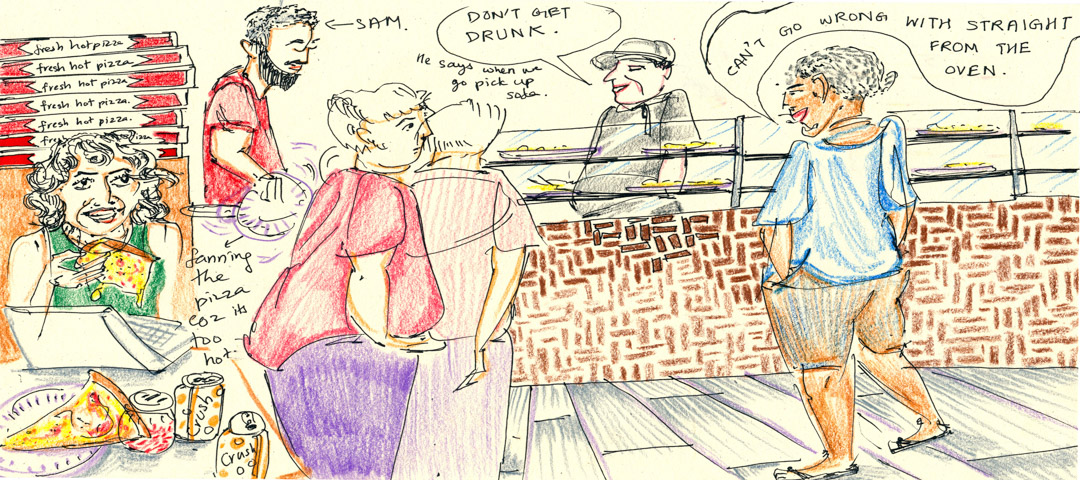 Tumbleweed General Store in Bed Stuy, Brooklyn