This summer, eleven public high school students participated in Street Lab's third annual Teens Program, helping to activate Open Streets and other public spaces all across New York City. Over eight weeks, the students joined Street Lab on our pop-up circuit, meeting our community partners and transforming streets with beautiful chalk murals using tools from Street Lab's Street Marker program. In the words of one teen:
"I thought this program was great! Everything was very organized and we had a lot of opportunities to be creative and contribute to the community."
Thank you to our summer intern, Emma Adelman, for leading the teens on their journey through New York City!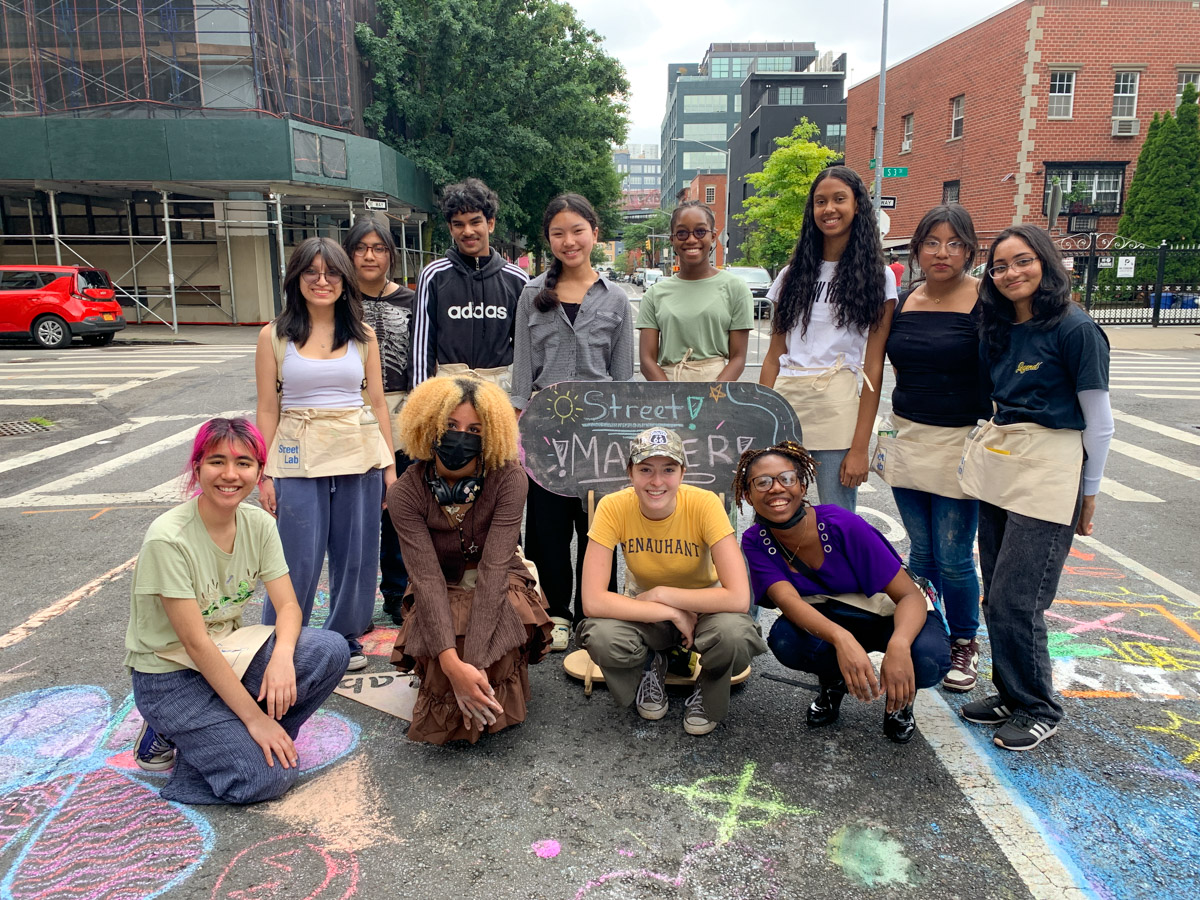 Eleven teens from ten different high schools across four boroughs joined the program this year.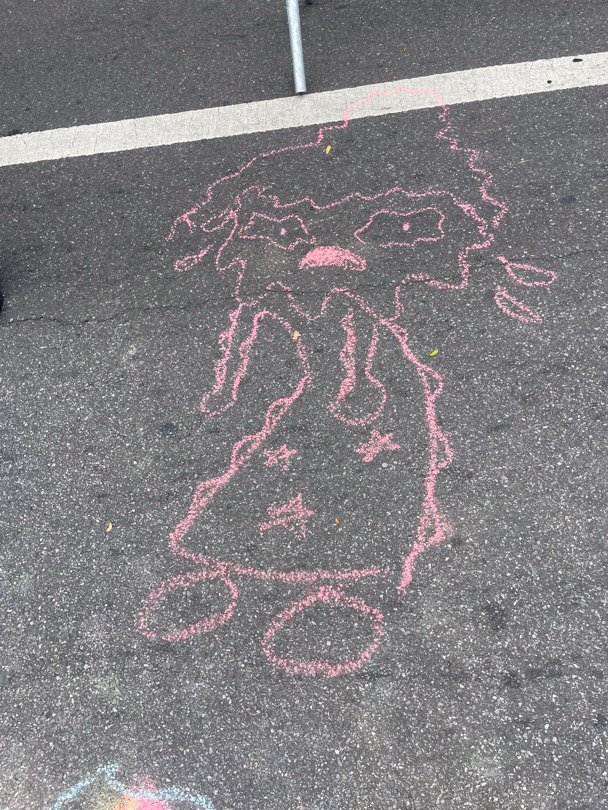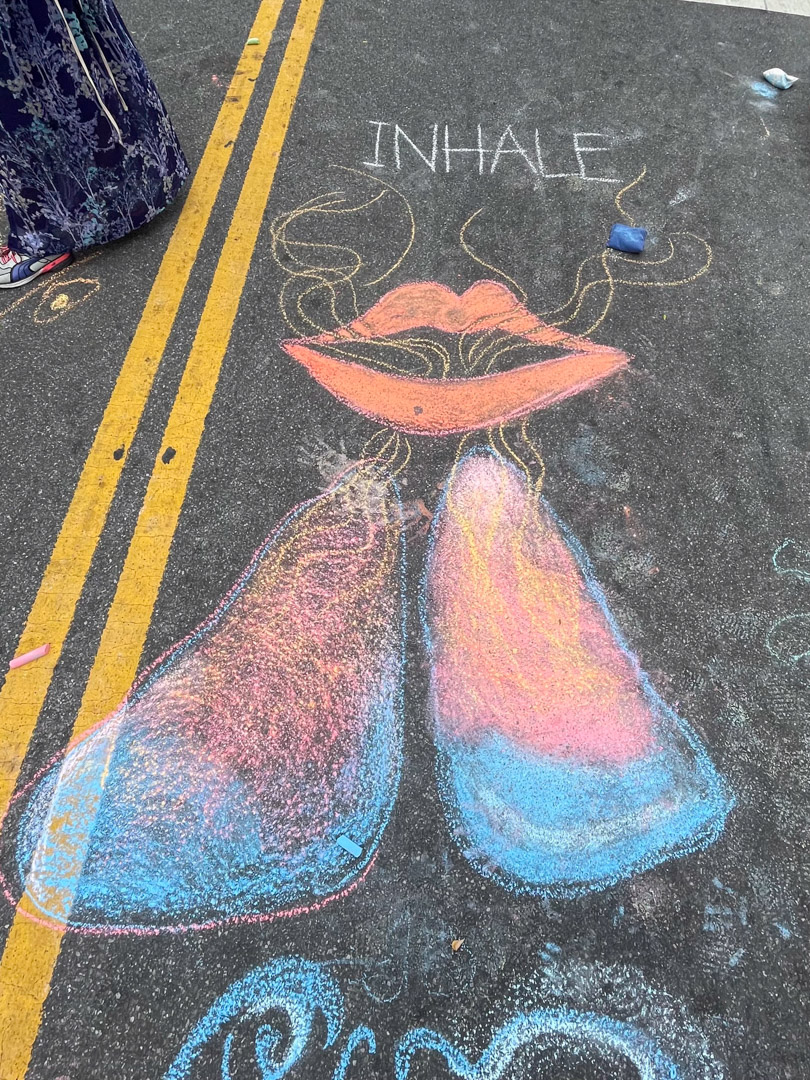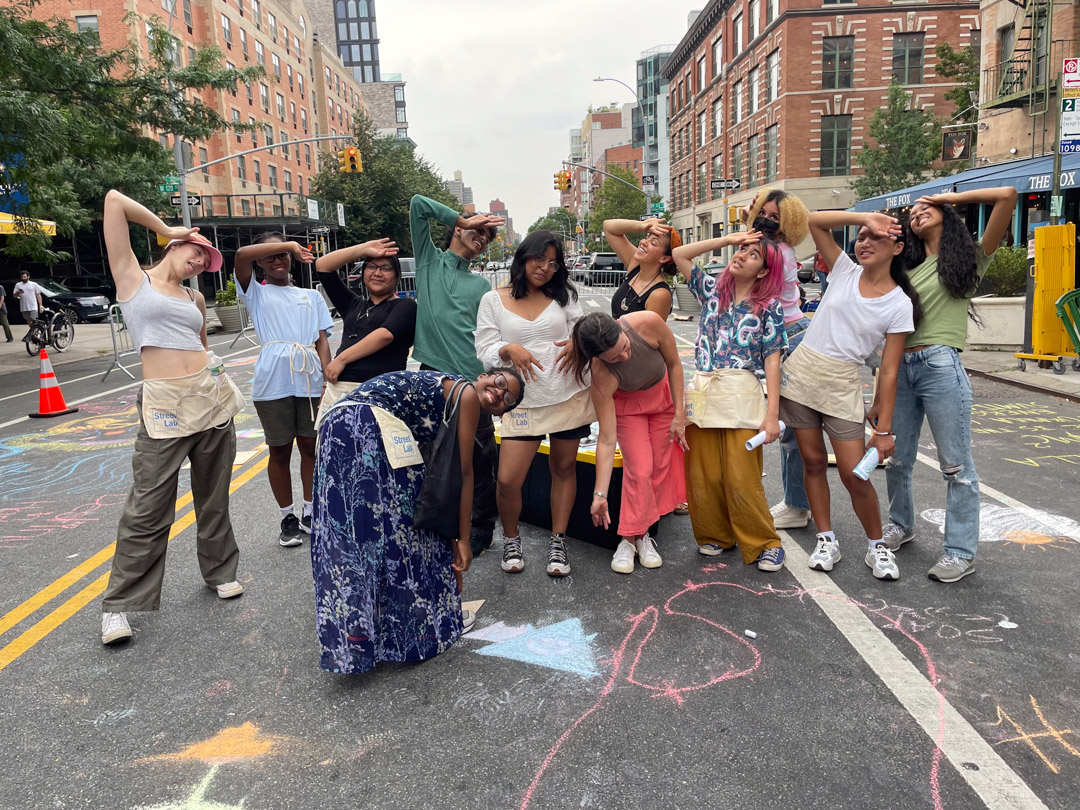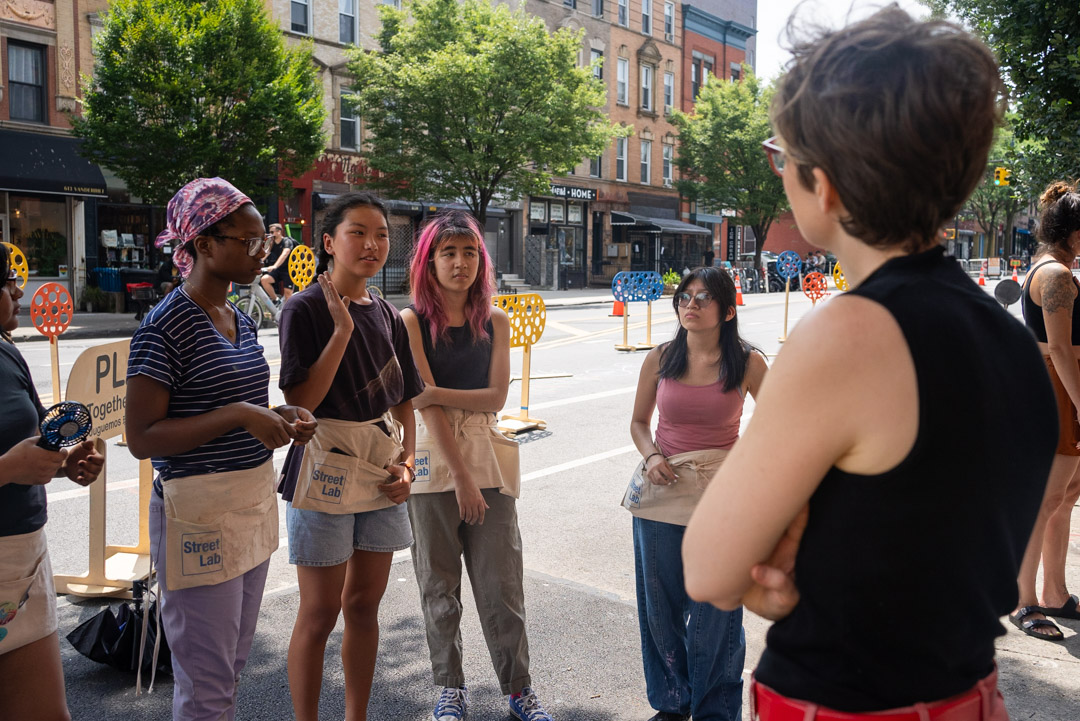 On Vanderbilt Avenue in Brooklyn, teens worked with artist Mollie Hosmer-Dillard to create a "multi-vocal" collaborative chalk mural. Later, in other locations, the teens use this same technique to create…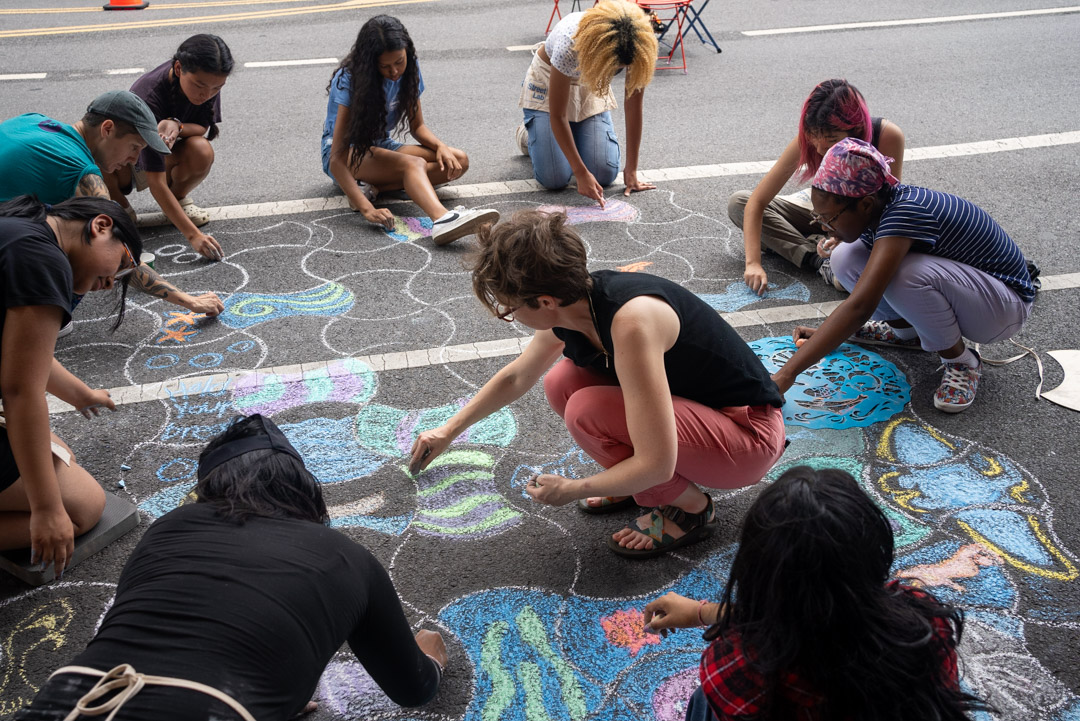 …a giant dance floor at the Brooklyn Public Library's "50th Anniversary of Hip-Hop" Block Party!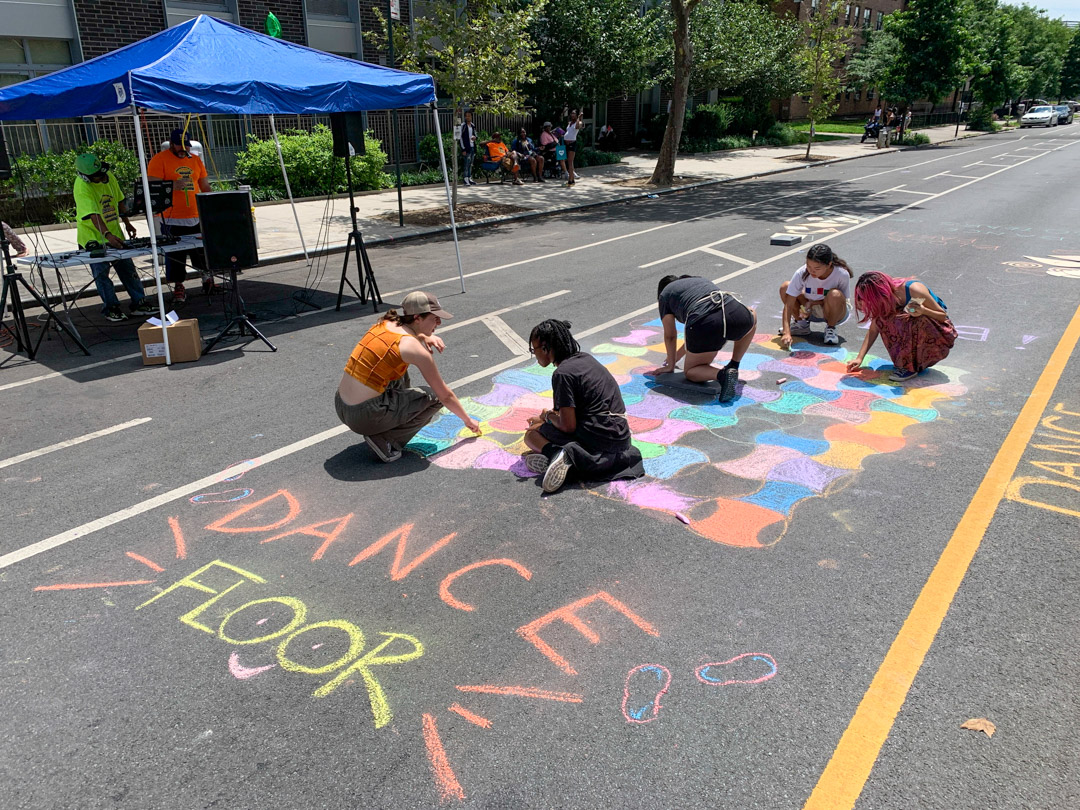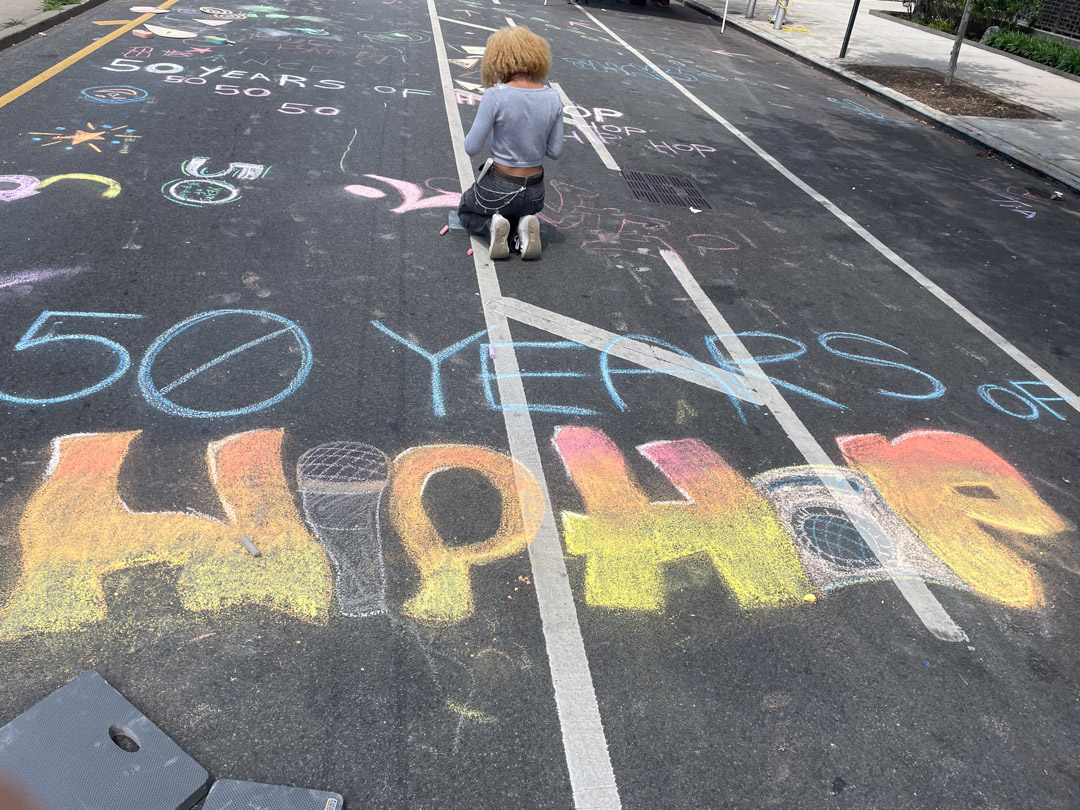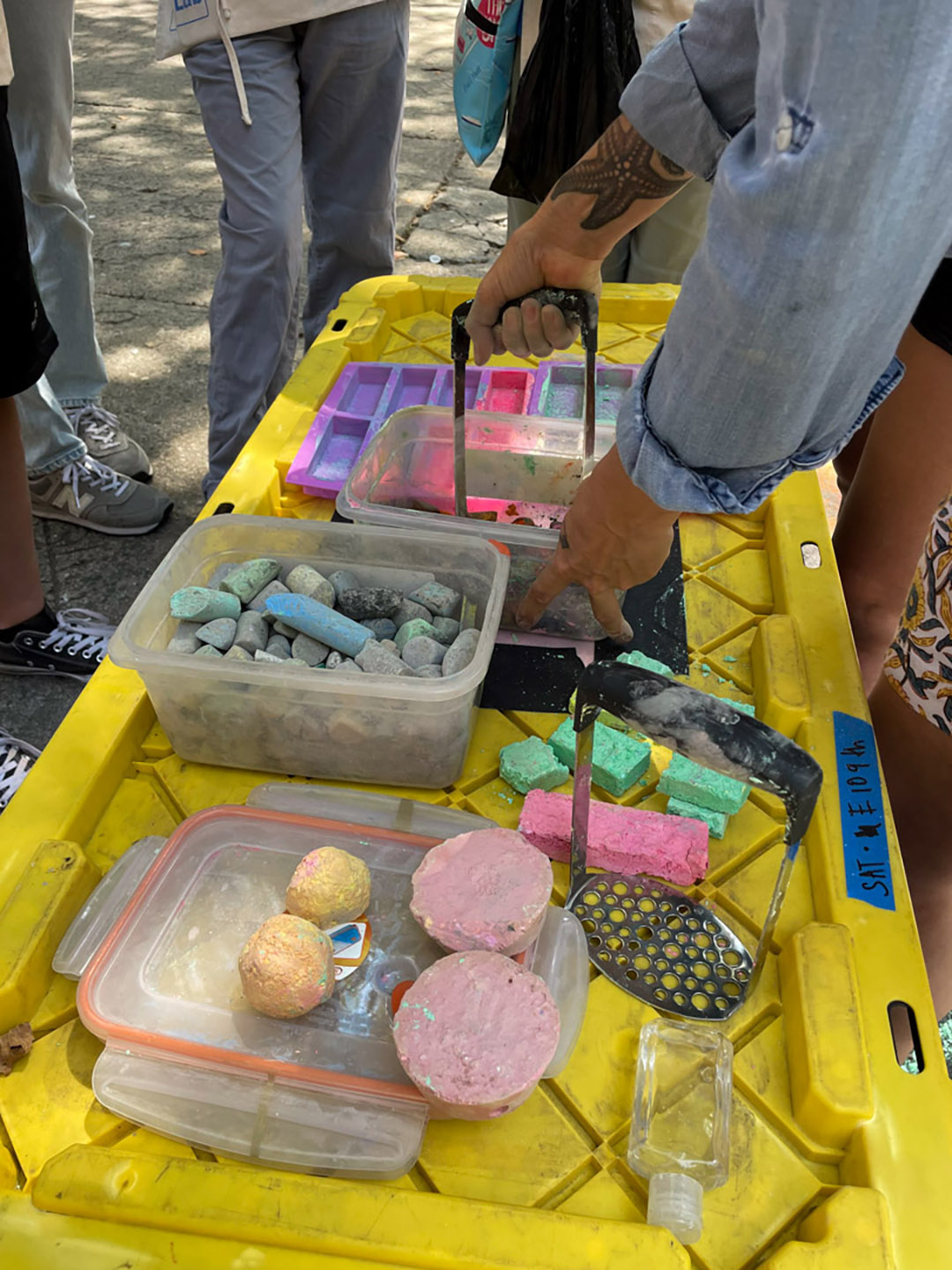 The teens also worked on a chalk reclamation process developed by Street Lab's Mitzi Gordon, crushing small chalk ends that are typically discarded and molding them into new chalk bars.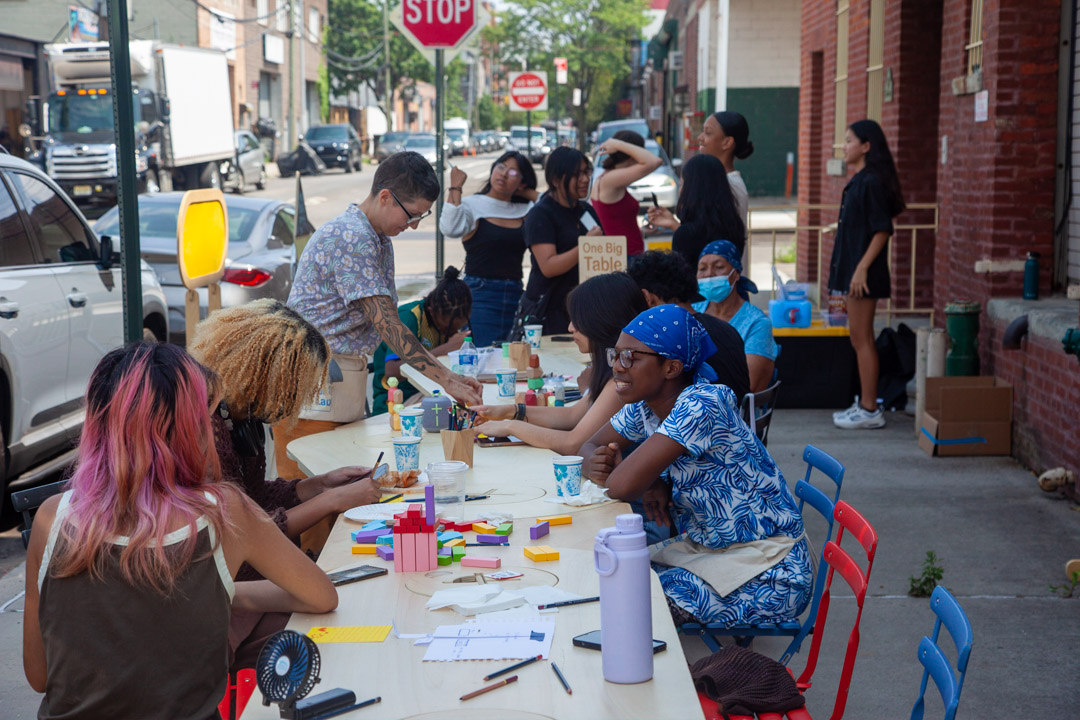 The summer culminated with a test of a new Block Party Kit created with the teens' input, which community groups will soon be able to borrow through Street Lab's Equipment Library for Public Space.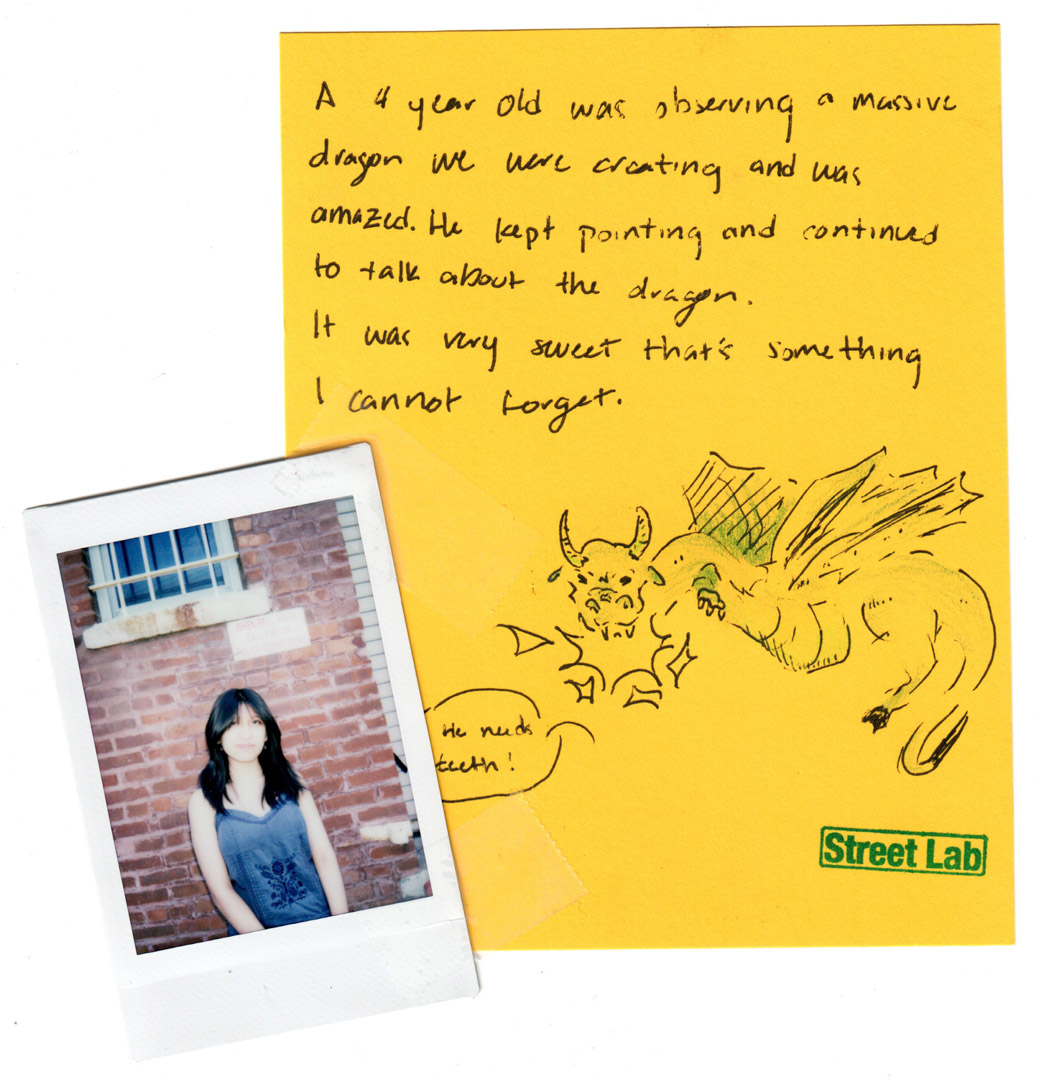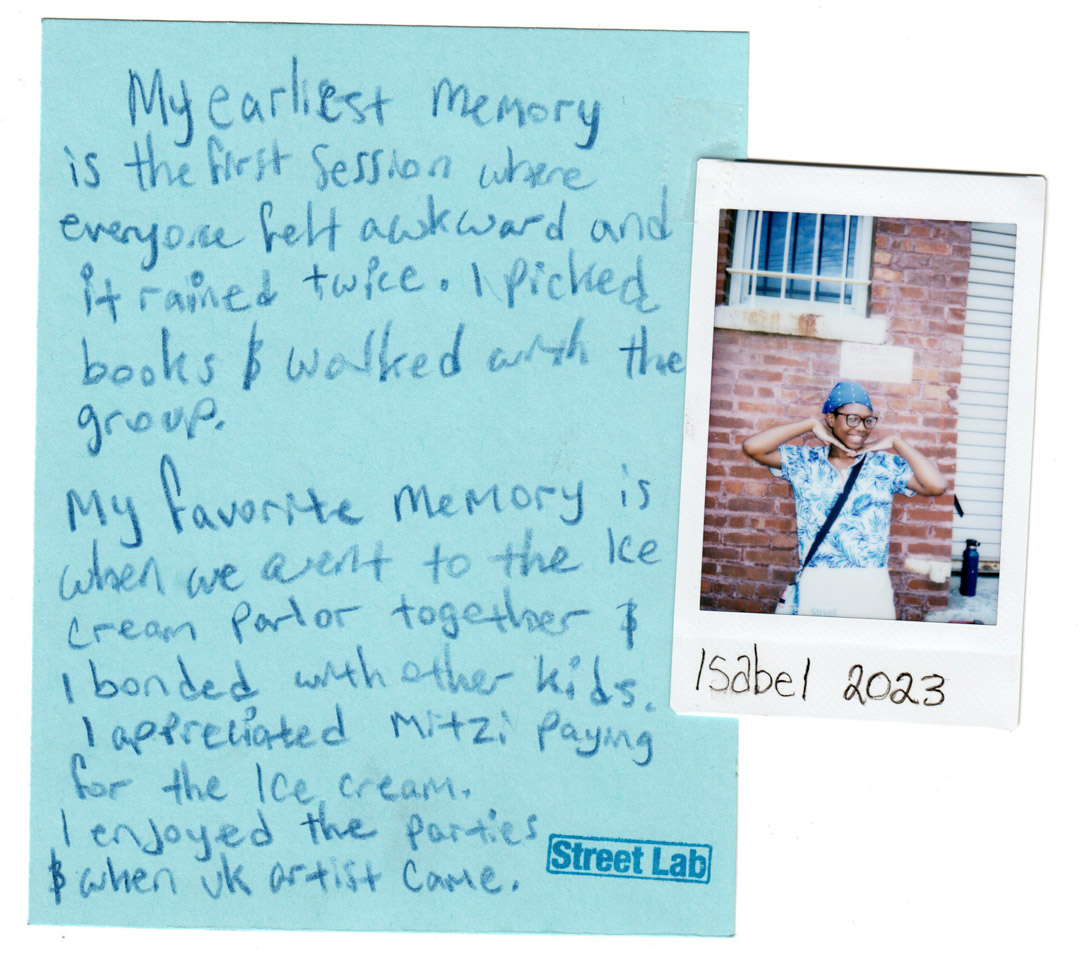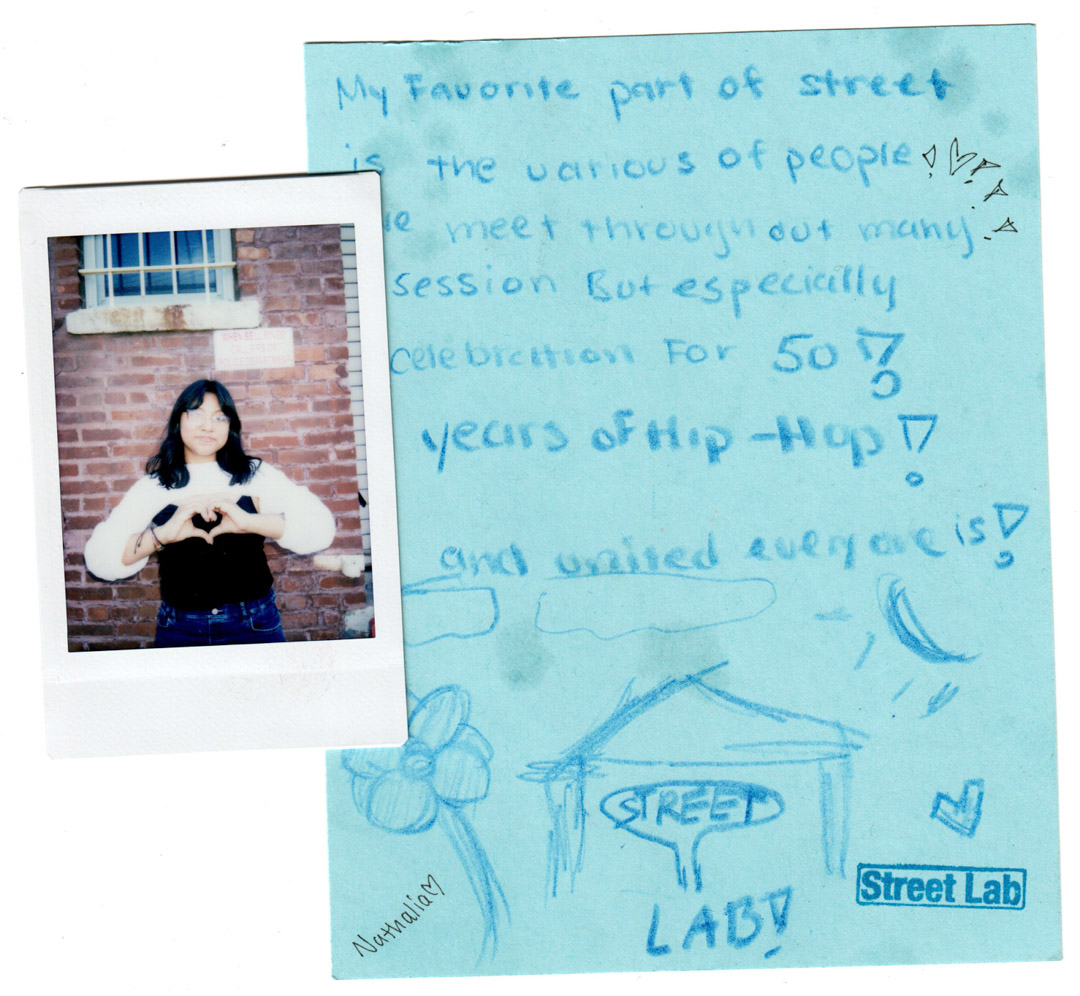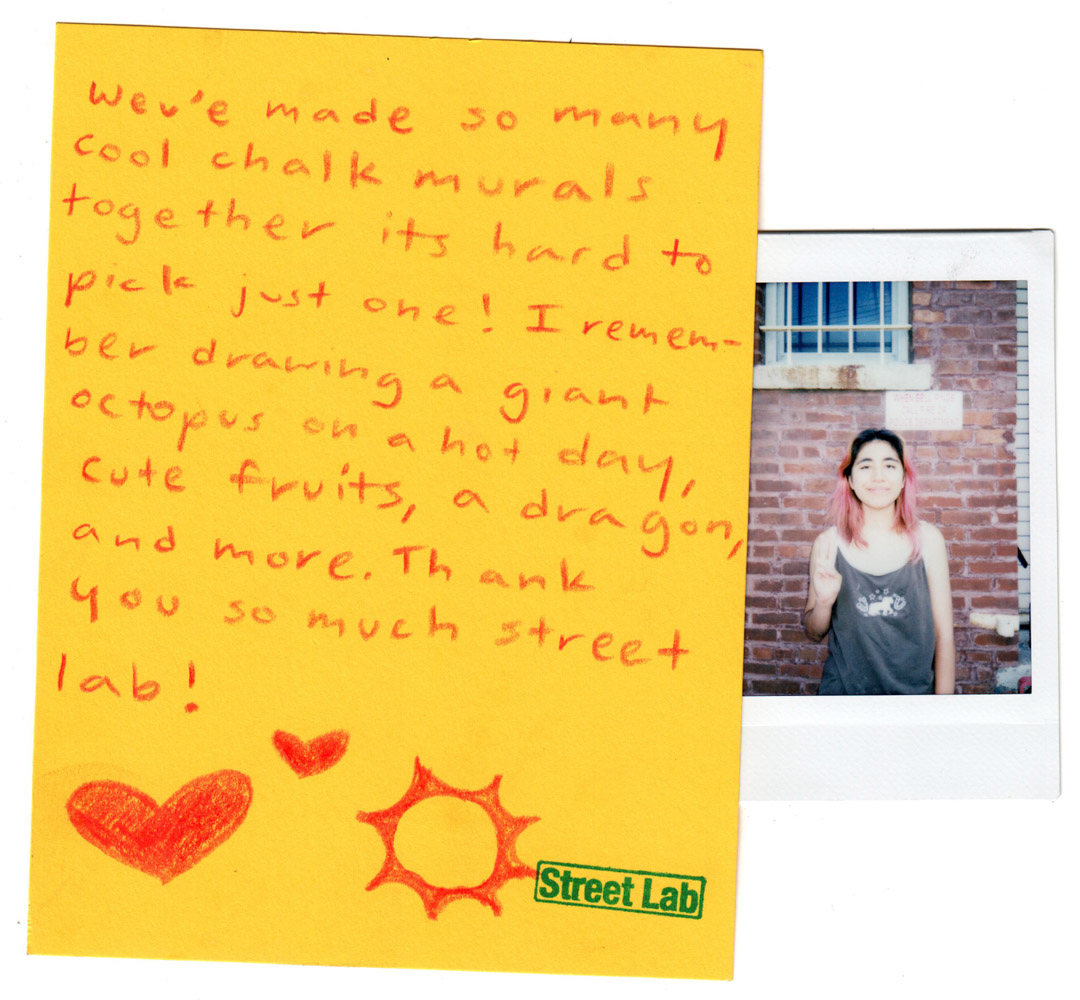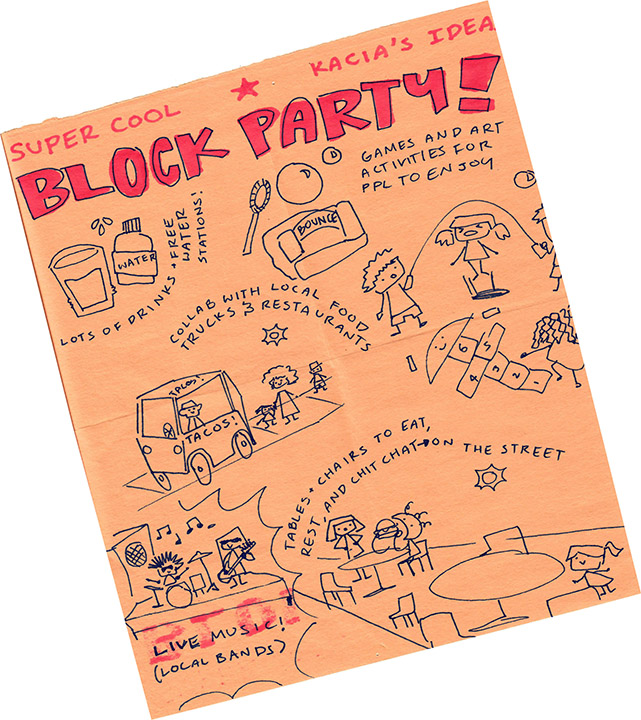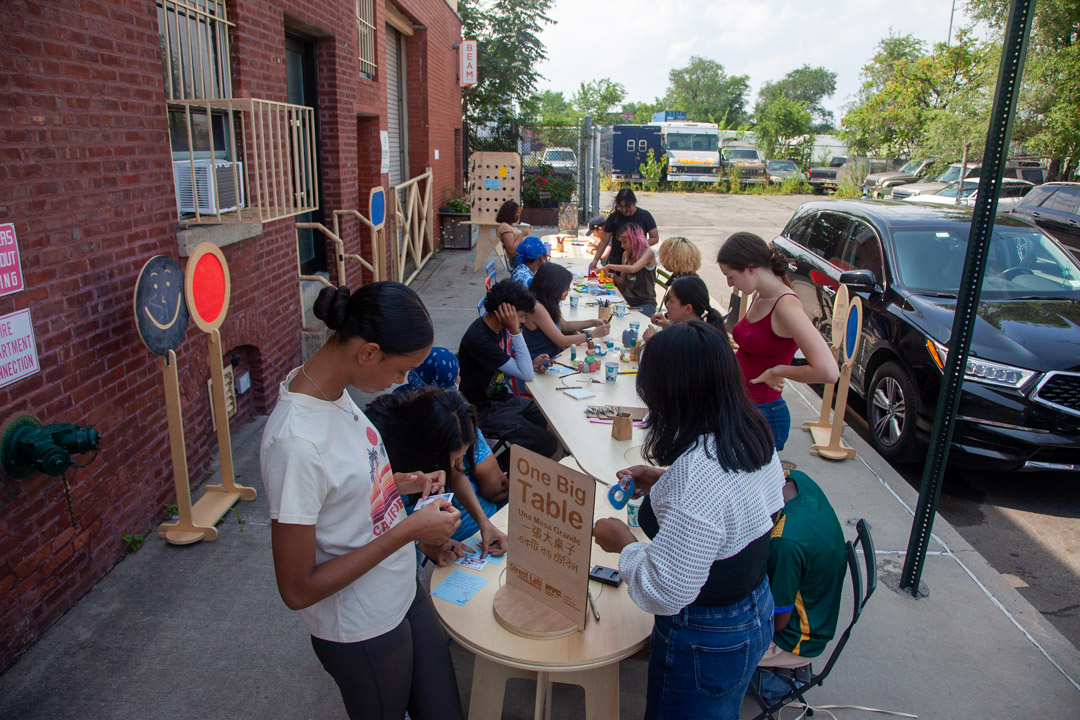 Thank you to each of our 2023 Street Lab Teens—Ariana, Jack, Elianna, Ray, Isabel, Jailyn, Kacia, Nathalia, Rahim, Yeira, and Yeshi! 
The application for the next Teens Program will open early next year.