Hopeful about NYC: a year-end summary of Street Lab's work in 2022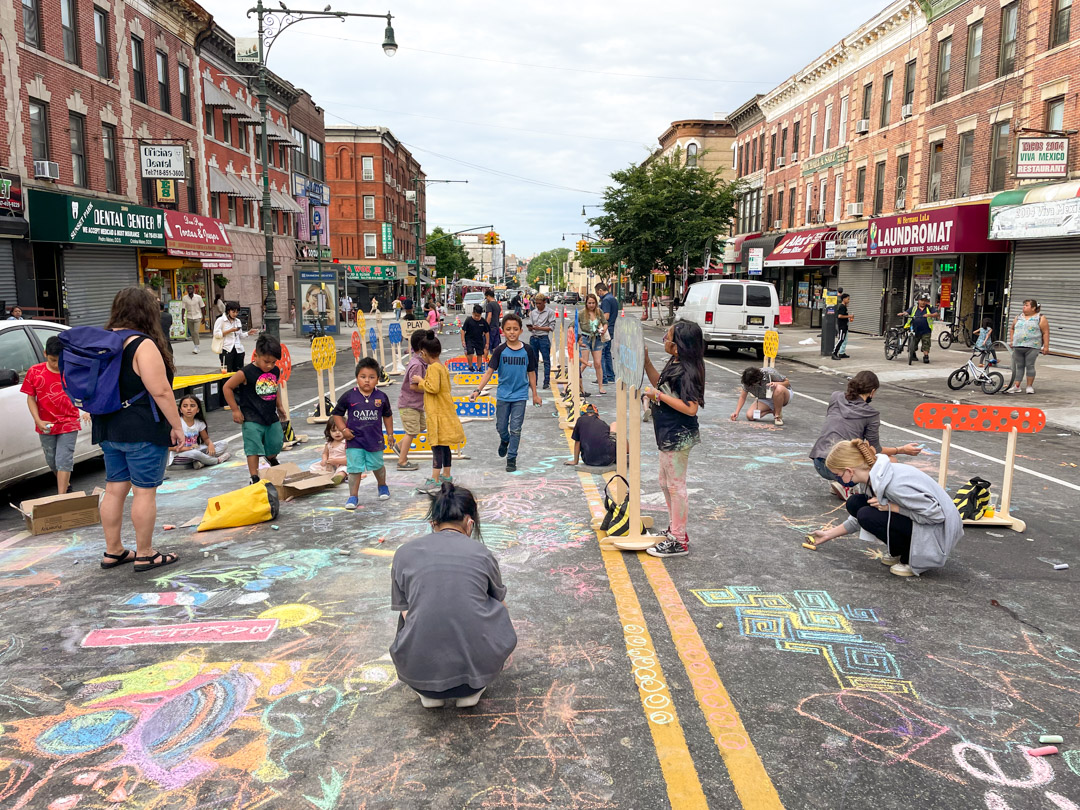 Dear friends and followers,
We hope you are feeling a sense of possibility and hope about the year ahead. We're writing to ask for your support as we commit ourselves to sharing our own sense of hope for New York City, out on the street in 2023.
If you've followed Street Lab over time, from portable reading rooms to pop-ups of all kinds, you've probably caught the thread. We believe in the power of creating a place, however small or temporary, for people to feel hope about themselves, their neighborhood, and their city. From that feeling, so many good things can grow—for people and communities alike.
In 2022, our team of 37 full and part-time staff deployed our pop-up programs 349 times across NYC, in partnership with 108 community groups—73% of the time in low-income neighborhoods. The year included a partnership with NYC Dept. of Transportation to help local groups pilot new public spaces, and another with NYC Dept. of Small Business Services to activate streets along commercial corridors. We also expanded Street Lab Teens, launched a collaboration with WNYC to share people's stories from the street, and introduced new designs, like One Big Table, which explores new ways to do outdoor dining and more together. As of today, we've done 1,508 pop-ups over a decade—whew! And we're still out there this December.
We hope you'll consider a year-end contribution to keep this work alive. With you at our back, we're making even bigger plans to pop-up in 2023. As always, we're grateful for your support.
See you out there,


Leslie and Sam
Co-founders, Street Lab
Here's what we've done in 2022…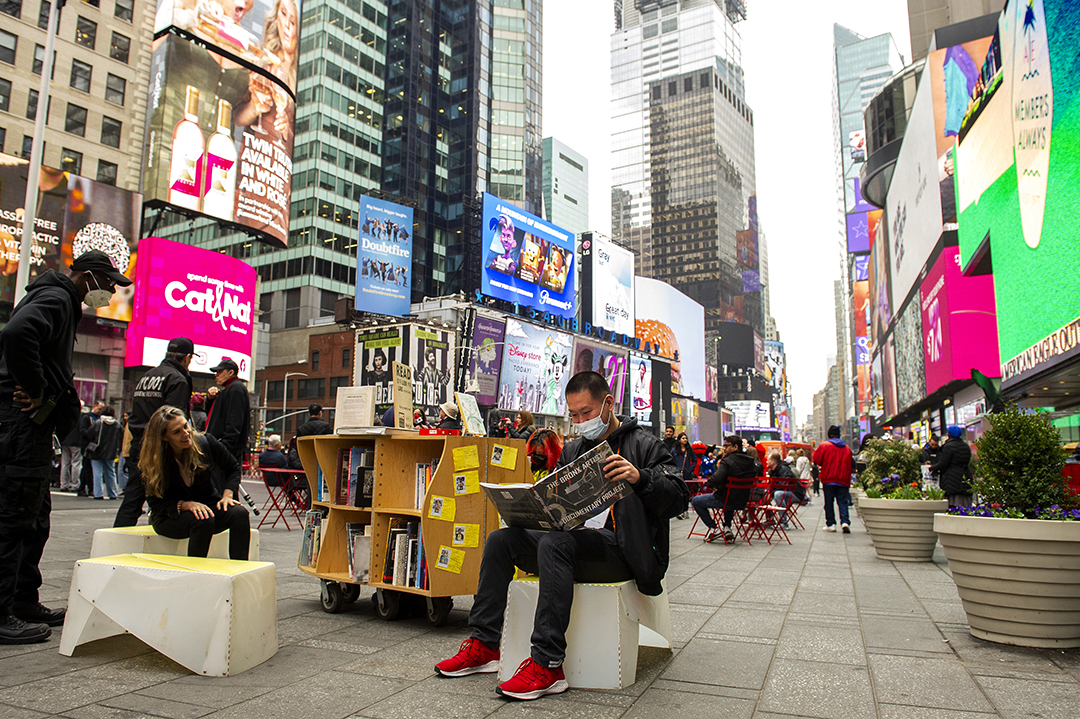 Street Lab was on the street February through December, with a record 348 pop-ups. From a reading room in Times Square, to play streets in the Bronx, all five boroughs.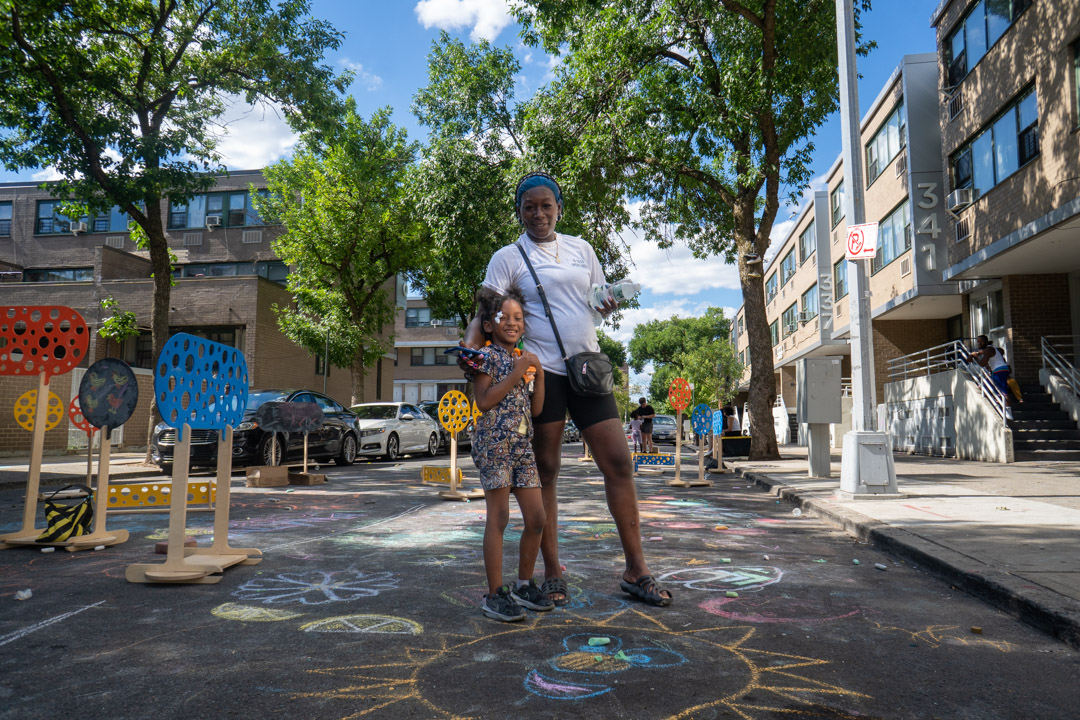 We helped pilot 12 new Open Streets in six neighborhoods across the Bronx, Queens, and Brooklyn, in partnership with local groups and NYC DOT…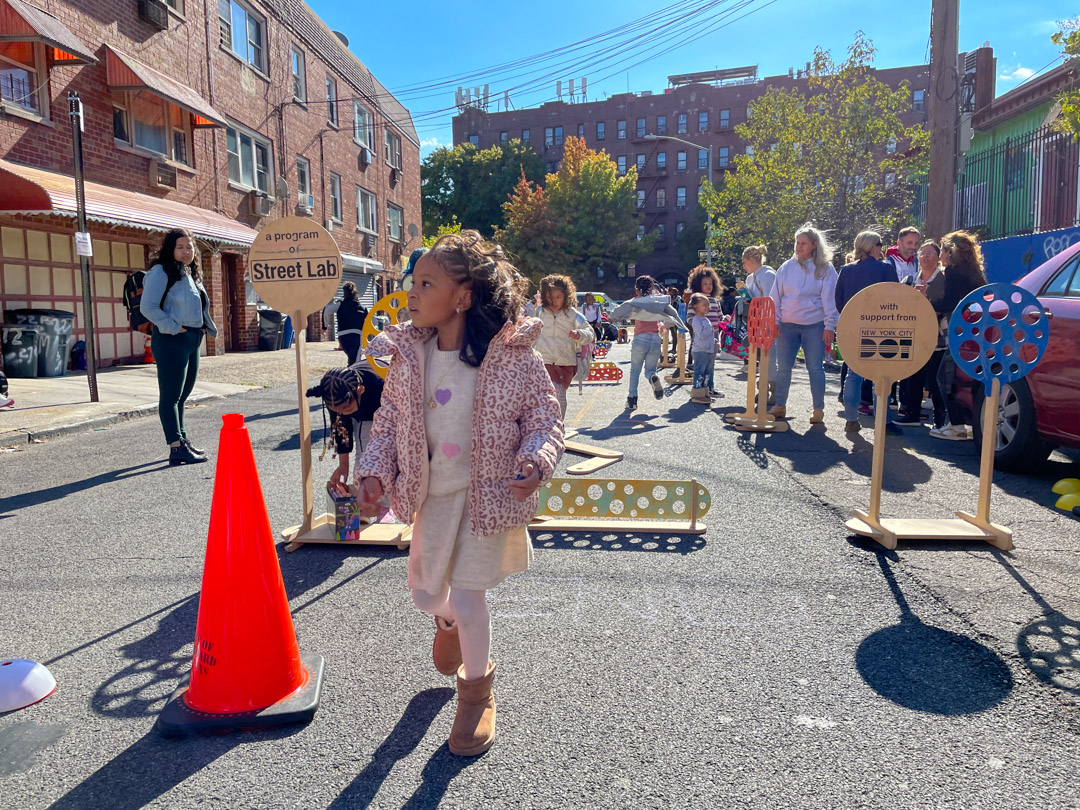 …including streets in front of NYC public schools.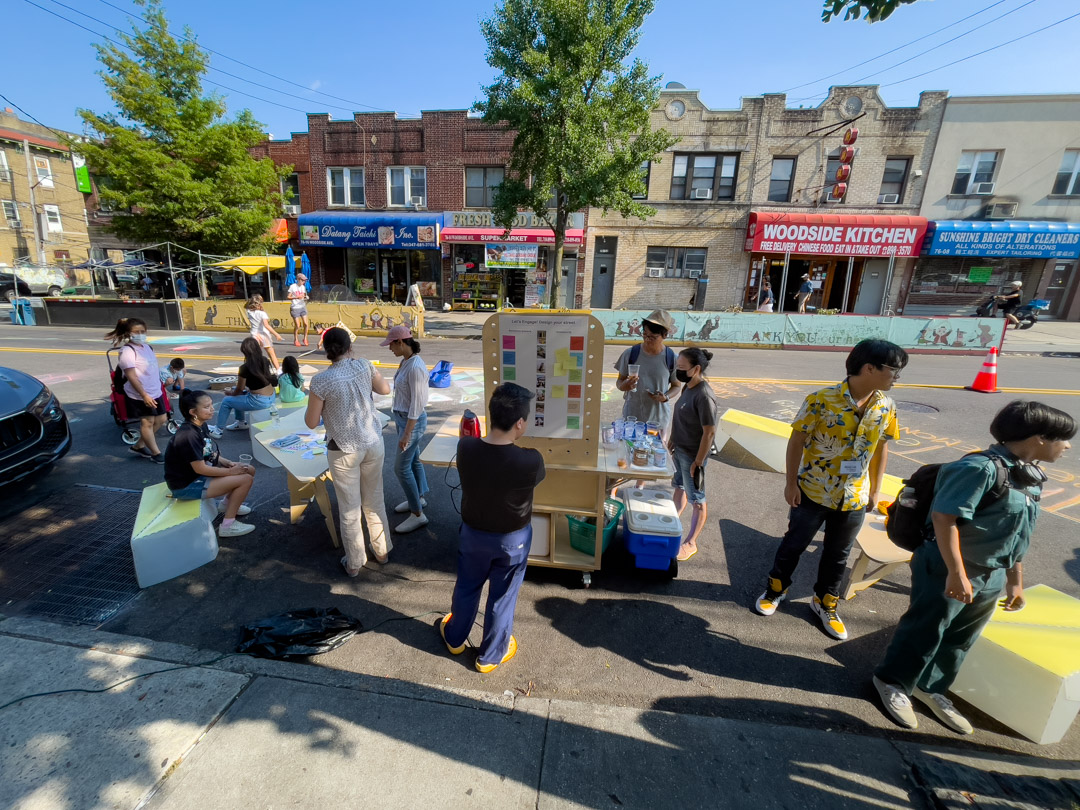 We launched a city-wide effort—Streets Alive for Small Business—to activate open Streets on commercial corridors to support small businesses and build community.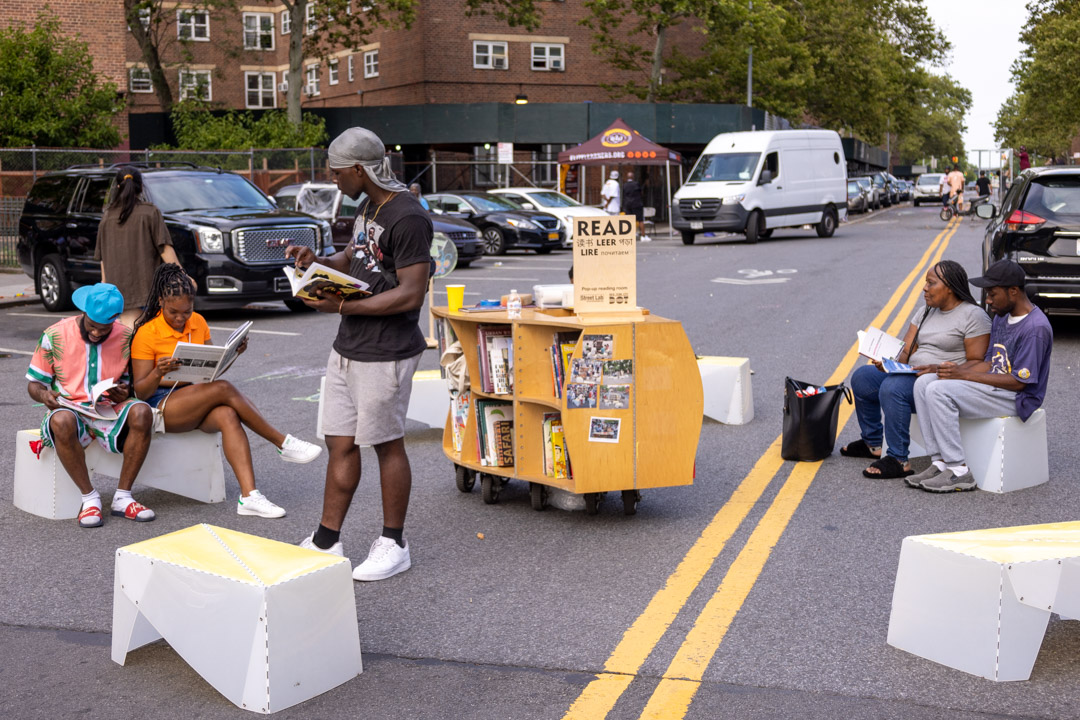 Our reading rooms have been on the street for over a decade now, still going strong!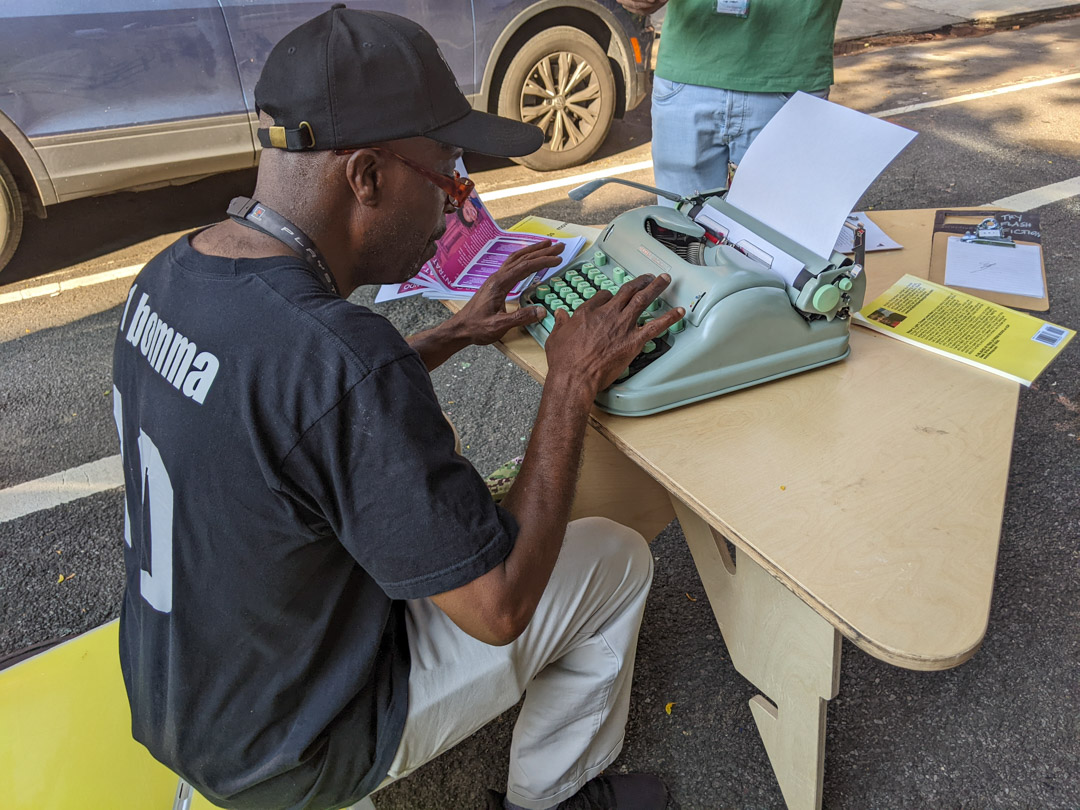 Our program WRITE NYC let New Yorkers express themselves in "old fashioned" ways…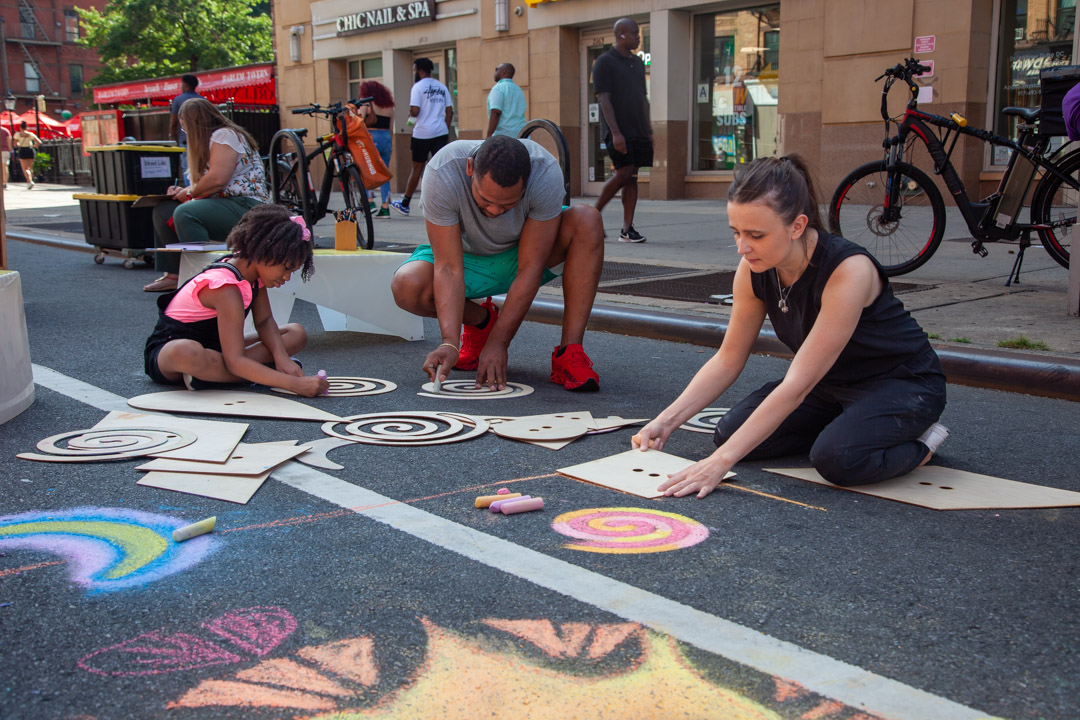 …and STREET MARKER gives them new ways to leave their mark, right on the street.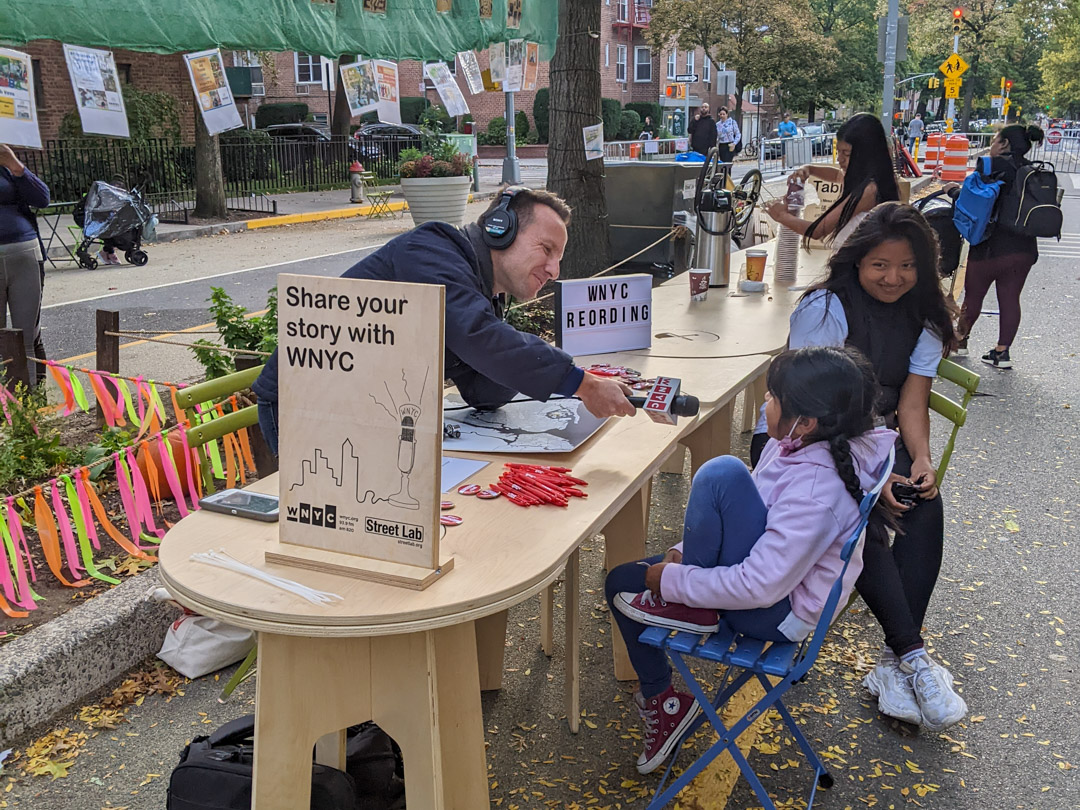 A collaboration with WNYC is giving New Yorkers a chance to share their stories.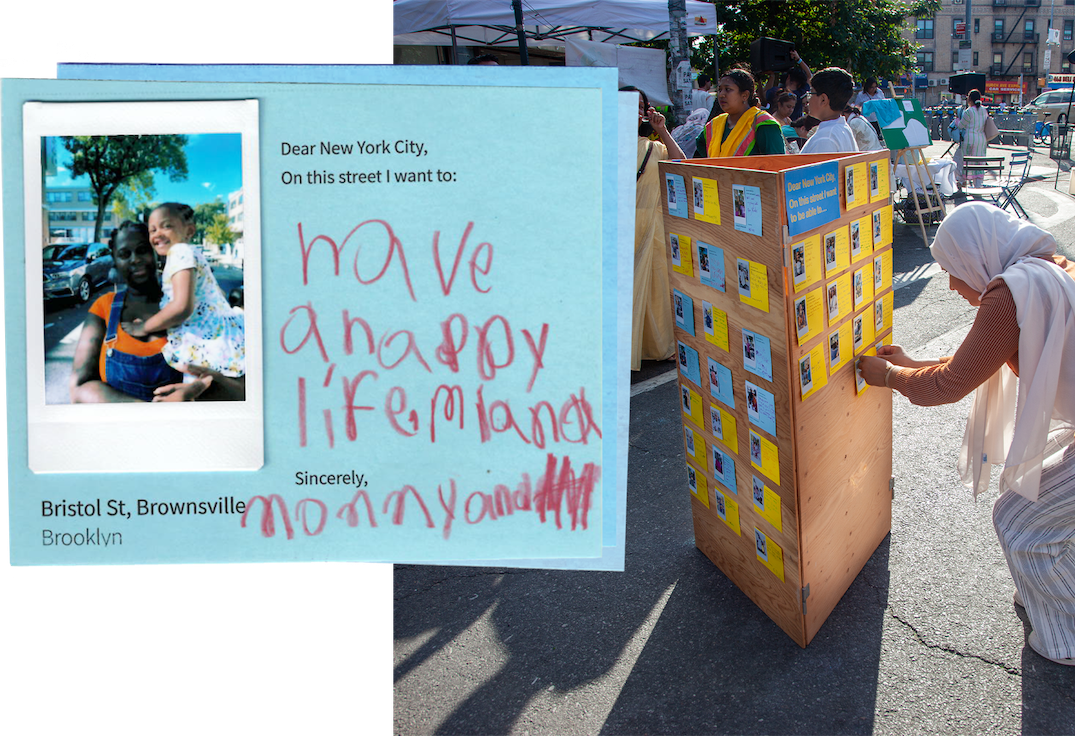 Every step of the way we asked New Yorkers to express their hopes for their street. Watch for a new 2023 program that builds on this—we're calling it IMAGINE NYC.
This year we prototyped new designs for the street with an in-house design team led by Hannah Berkin-Harper, starting with One Big Table…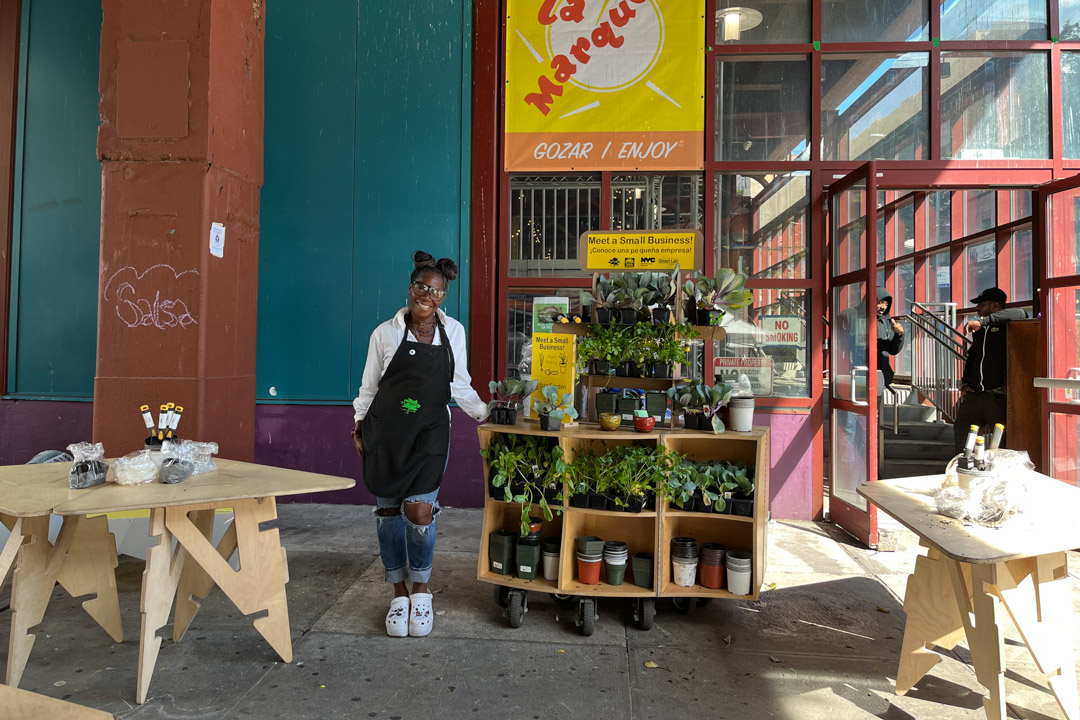 …and a pop-up called Meet a Small Business featuring a new cart that will help small businesses connect with people in the community.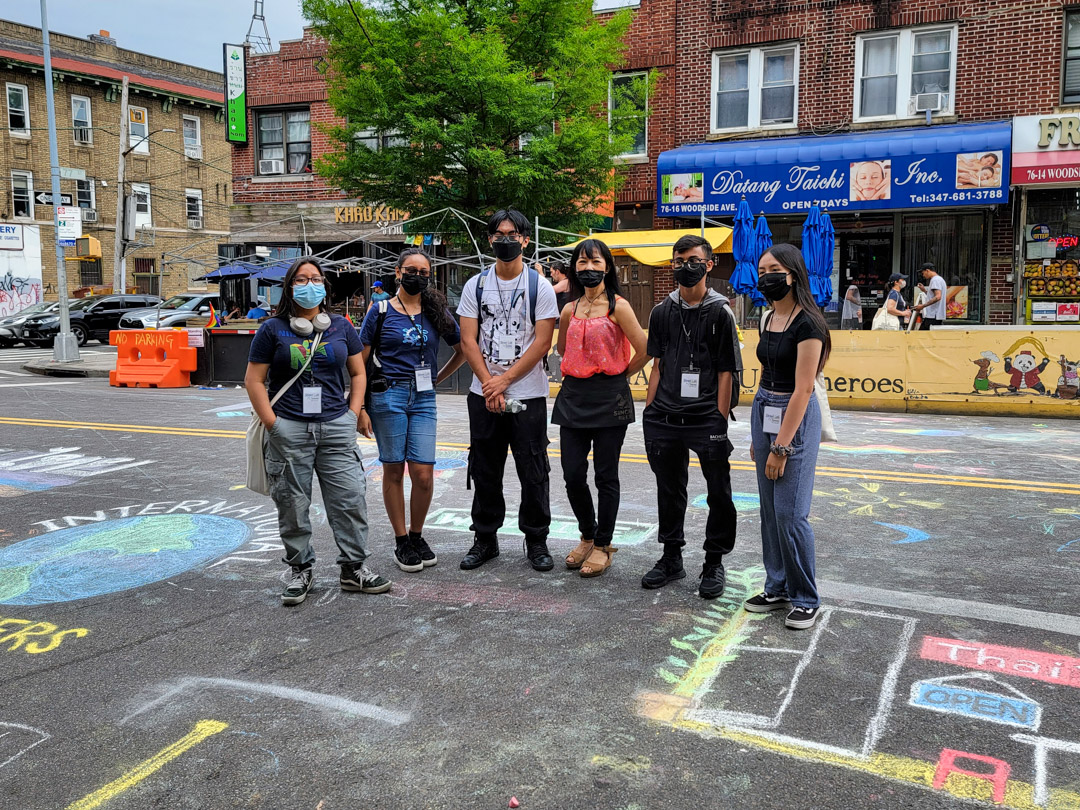 We doubled our Street Lab Teen program—16 students from NYC public schools worked with us, fanning out across the city to lead programs on the street.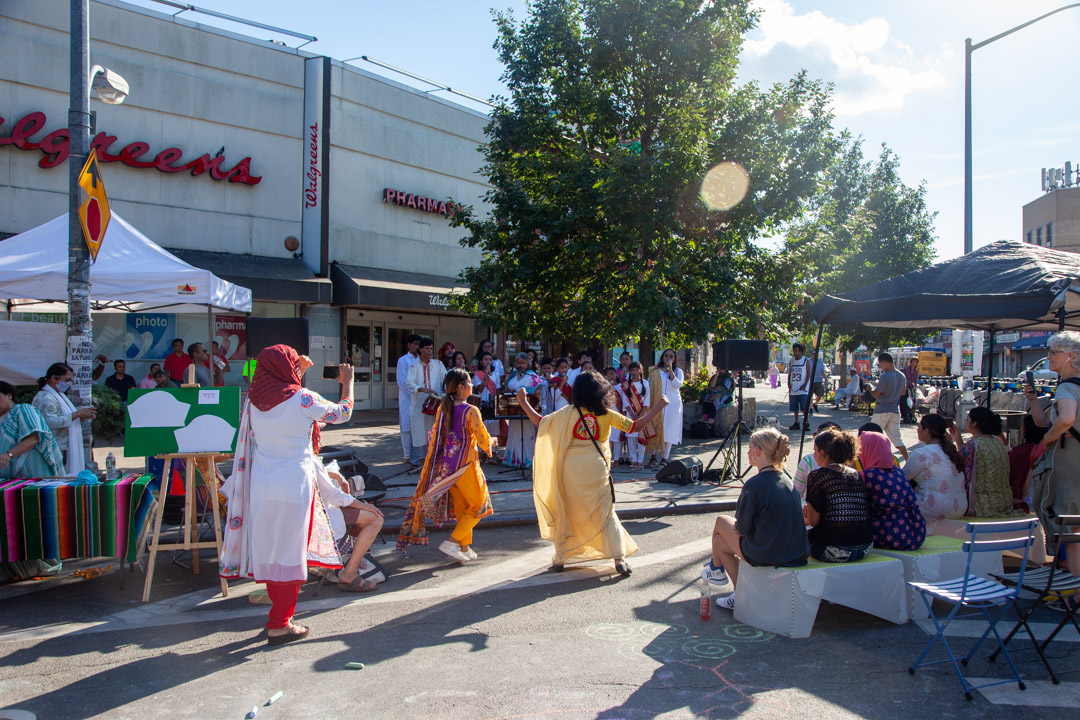 We also found ways for local groups to share their programs alongside us.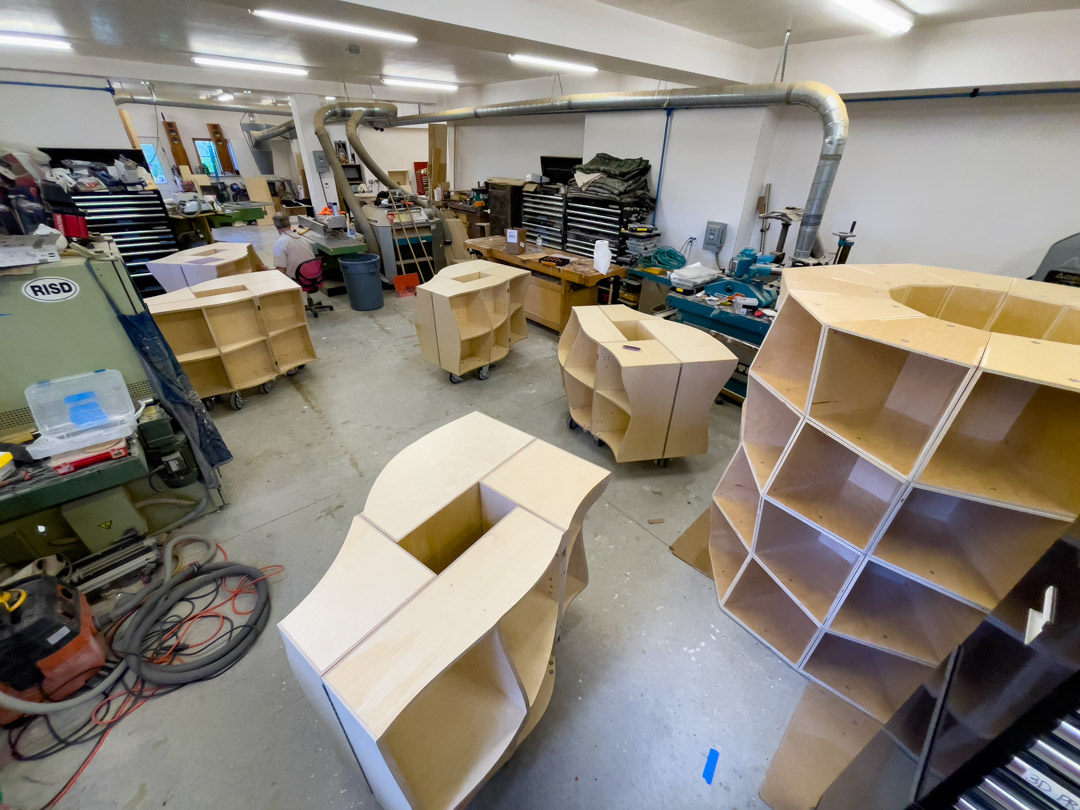 Everything that works in NYC, we continue to fabricate and ship to other cities, so they can copy our model. We made 23 kits for other cities this year.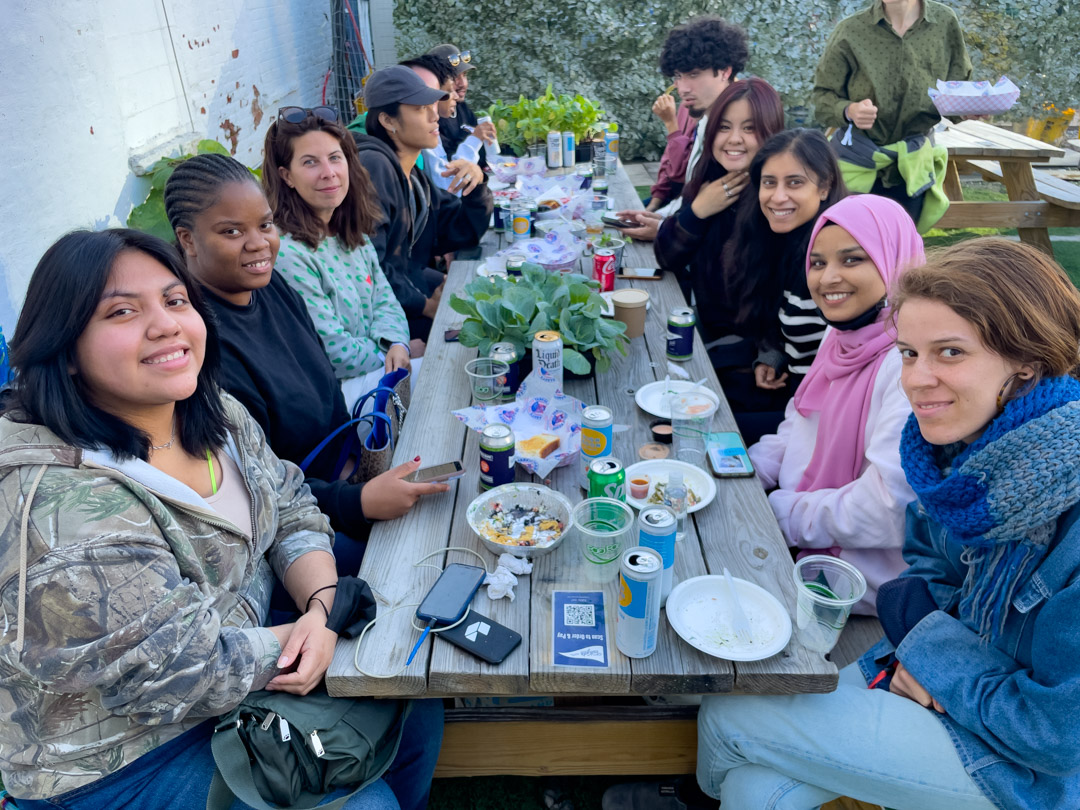 Seven full-time and 30 part-time staff are the team that makes this all possible!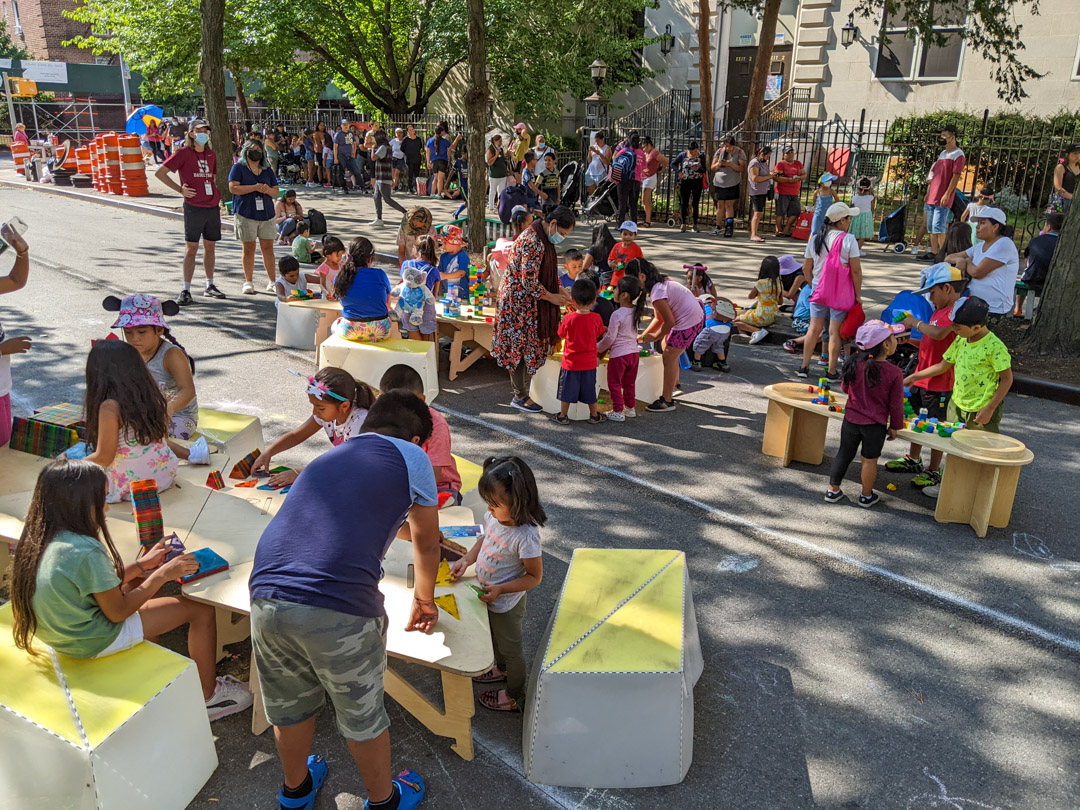 During the pandemic, we tripled the capacity of Street Lab. But we still had to decline 208 requests from communities this year. We don't like saying no, and we aim to eliminate that wait list in 2023.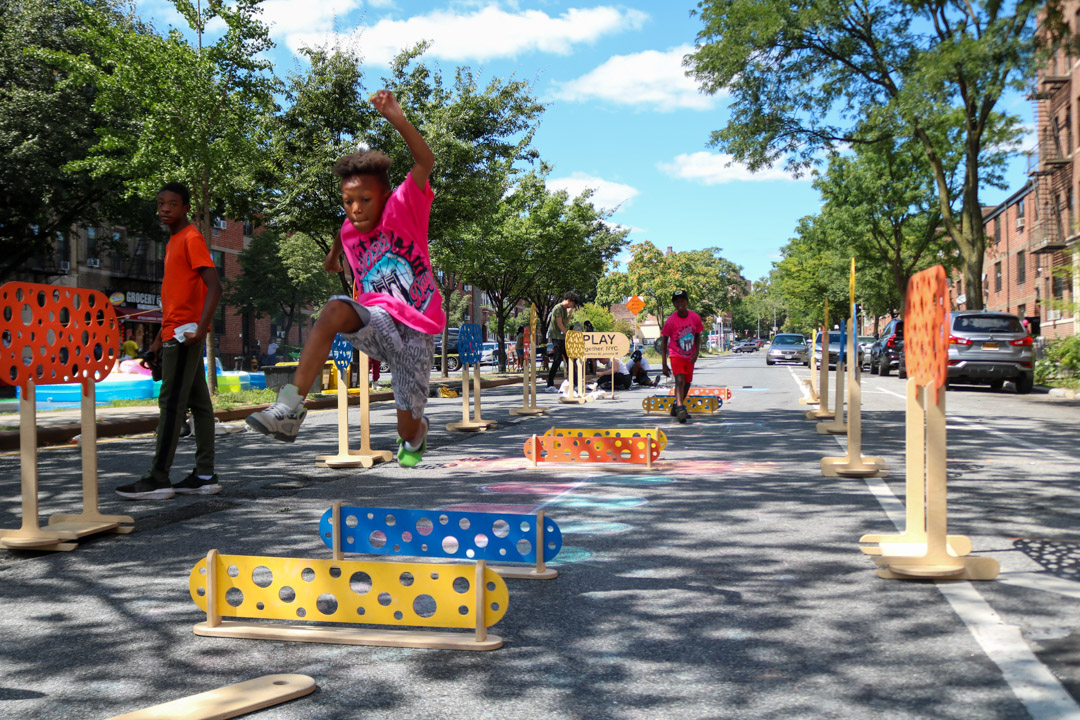 Next year we'll also dramatically expand our Equipment Library, so that more local groups can borrow and use our designs themselves.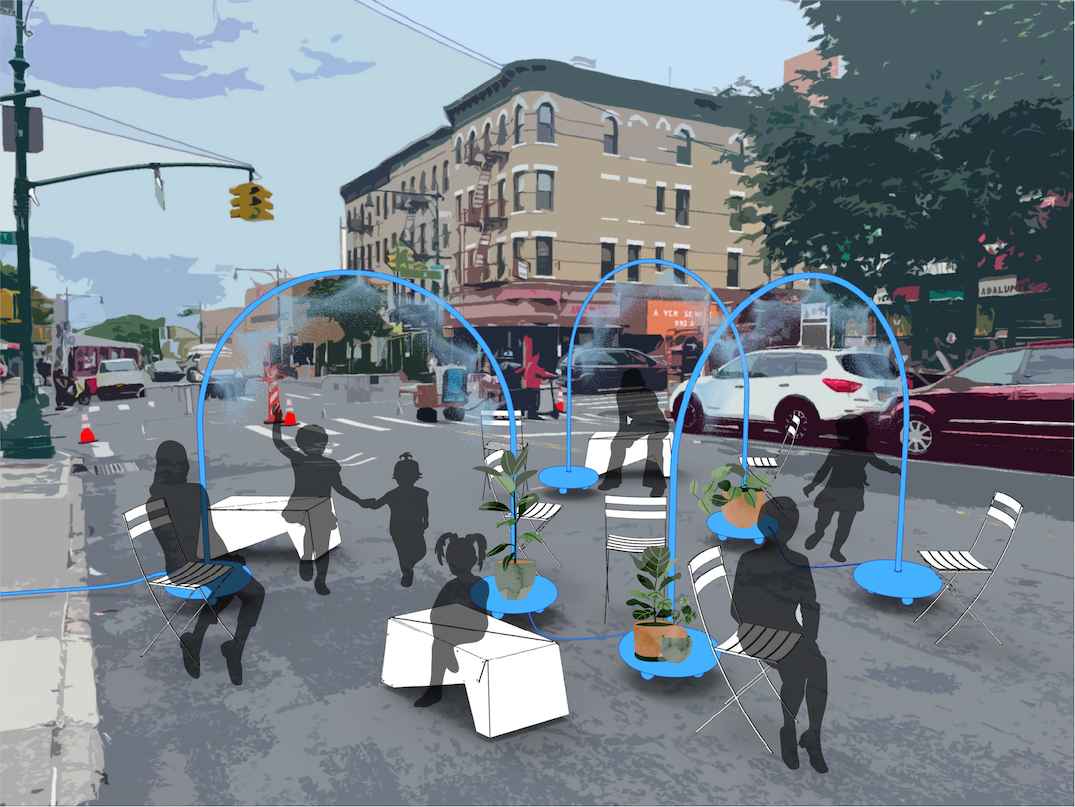 And we're prototyping a new pop-up cooling station designed to serve low-income communities that have fewer green spaces and hotter streets than the city average.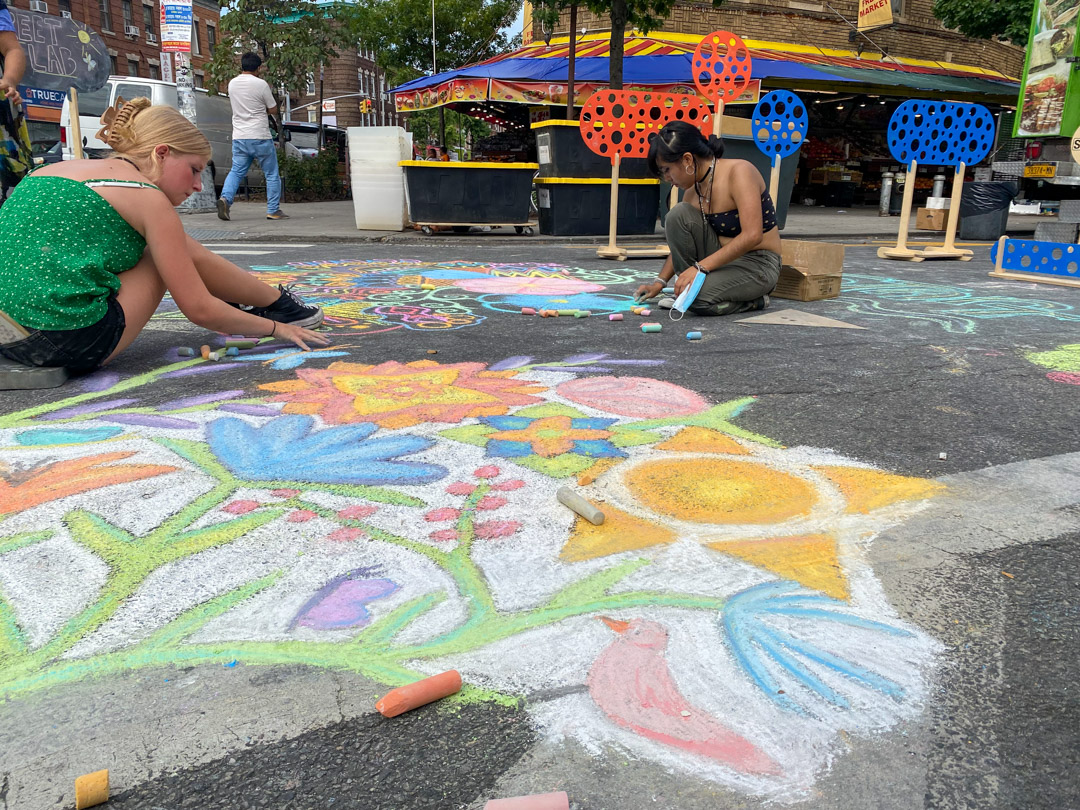 We hope you'll consider a year-end contribution to keep the work going strong in 2023. Thank you for your support!