Here's Street Lab's fall newsletter…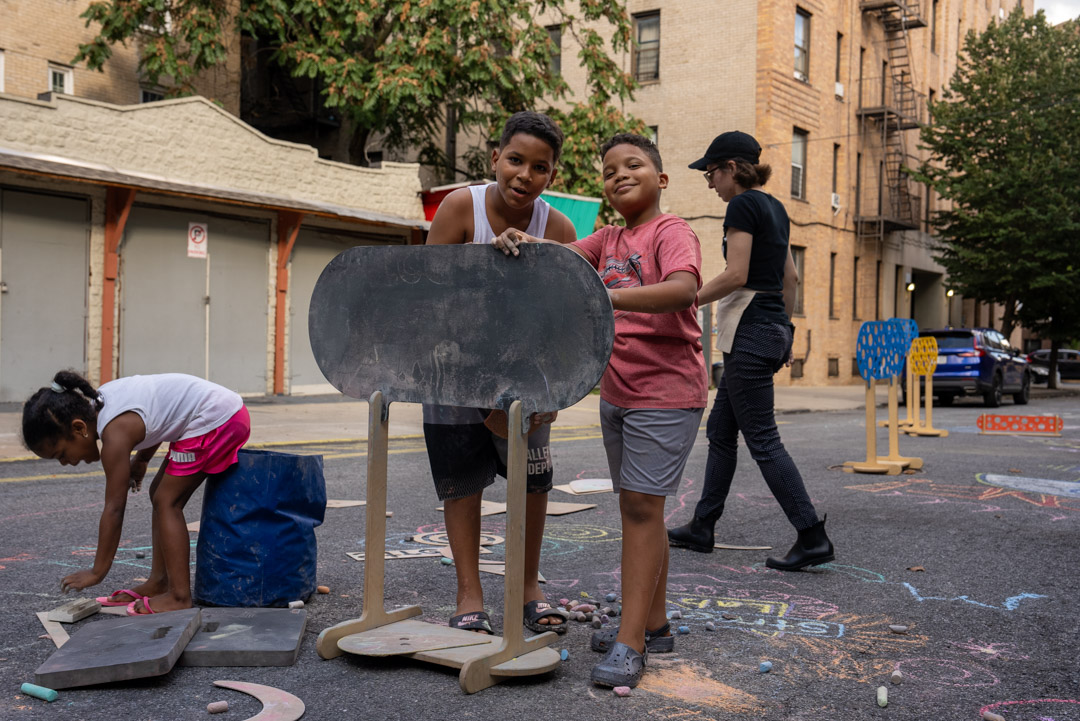 Dear friends and followers,
Street Lab is on pace to complete over 430 pop-ups across New York City this year—providing open-air reading rooms, play on Open Streets, outdoor dining at our One Big Table, and much more. From streets in the Bronx to Times Square, we're doing pop-up that supports neighborhoods and brings New Yorkers together.
Recent highlights are below, including a remarkable day with the New York Yankees. And if you want to come backstage at Street Lab, we're opening our office and warehouse for Open House New York this weekend, Sunday Oct. 22, 12-3pm. Drop by!
We couldn't do this work without your support—thanks for sticking with us!
See you on the street,


Leslie and Sam
Co-founders, Street Lab